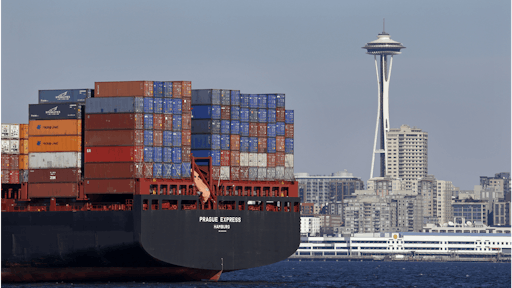 The ports of Tacoma and Seattle could soon see an upward bump in their business not because of their upcoming marketing and operations alliance but because of the misfortune of another Pacific Northwest port, according to The News Tribune in Tacoma, Wash.
The Port of Portland's major container terminal in recent weeks has lost its two main customers, Hanjin Shipping Co. Ltd. and Hapag Lloyd. The two shipping lines handled some 90 percent of the container business at the Port of Portland. After their departure, only Puyallup's Westwood shipping Line will serve the Port of Portland with monthly container ship calls.
The demise of Hanjin's and Hapag Lloyd's Portland ship calls means that in most cases their customers will shift their cargo to the ports of Tacoma and Seattle, the nearest ports where Hanjin and Hapag Lloyd call.
To read more, click HERE.