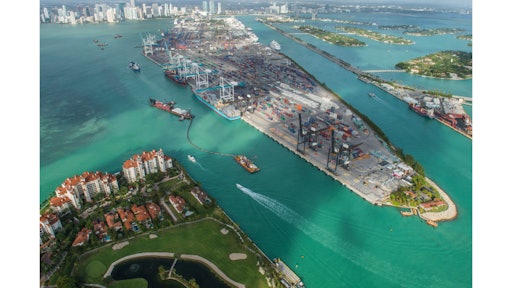 Initiated in 2013, the U.S. Department of Agriculture's (USDA's) pilot program for importing fruits and vegetables from Latin America changed the trajectory of America's perishable food supply chain, allowing southern ports to have a seat at the table for the first time.
The perishable food supply chain, traditionally clustered in the North because of regulations meant to safeguard against the problem of fruit flies and other infestations, needed a safety valve to address mounting challenges as consumer demand for fresh produce grew. The delayed distribution from North to South sometimes led to spoilage and days-old produce for consumers, and decreased profitability for exporters and grocers.
Southern ports, which were in the midst of rebuilding their infrastructure, viewed cold storage and food distribution as an untapped opportunity to expand their services and resolve the distribution problems for the region's rapidly expanding population.
What started out as a conversation about food distribution and regulatory changes between the USDA and the Florida Perishables Trade Coalition has morphed into a pilot program that encompasses a majority of the South's major ports.
To read the full story, please click here.