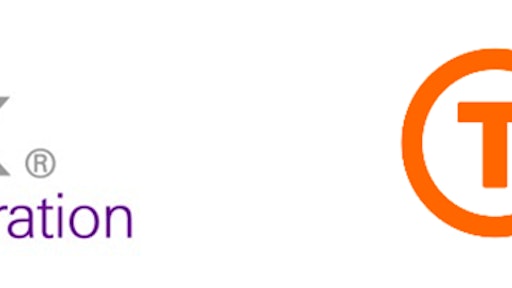 FedEx Corp. and TNT Express N.V. announced that they have reached a conditional agreement on a recommended all-cash offer for all issued and outstanding ordinary shares, including shares represented by American Depositary Receipts of TNT Express for a cash offer price of €8.00 per share cum dividend except for the TNT Express final 2014 dividend of €0.08 in a transaction valuing TNT Express at an implied equity value of approximately €4.4 billion ($4.8 billion).
Frederick W. Smith, chairman and CEO of FedEx Corp., said: "We believe that this strategic acquisition will add significant value for FedEx shareowners, team members and customers around the globe. This transaction allows us to quickly broaden our portfolio of international transportation solutions to take advantage of market trends – especially the continuing growth of global e-commerce – and positions FedEx for greater long-term profitable growth."
Tex Gunning, CEO of TNT Express, said: "This offer comes at a time of important transformations within TNT Express and we were fully geared to executing our stand-alone strategy. But while we did not solicit an acquisition, we truly believe that FedEx's proposal, both from a financial and a non-financial view, is good news for all stakeholders. Our people and customers can profit from the true global reach and expanded propositions, while with this offer our shareholders can already reap benefits today that otherwise would only have been available in the longer run."
The combined companies would be a strong global competitor in the transportation and logistics industry, drawing on the considerable and complementary strengths of both FedEx and TNT Express.
The combined companies' customers would enjoy access to a considerably enhanced, integrated global network. This network would benefit from the combined strength of TNT Express strong European road platform and Liege hub and FedEx's strength in other regions globally, including North America and Asia. TNT Express customers would also benefit from access to the FedEx portfolio of solutions, including global air express, freight forwarding, contract logistics and surface transportation capabilities.
FedEx noted the following benefits:
FedEx

will strengthen TNT Express with investment capacity, sector expertise and global scope.
Employees will enjoy further growth opportunities with the extended reach and propositions offered by the combined organization.

FedEx

and TNT Express employees share a commitment to serving customers and delivering value for shareholders and supporting the communities they live and work in.
The proposed transaction envisions the acquisition of the Shares of TNT Express pursuant to a recommended public offer by FedEx. The offer price per Share represents an implied equity value for 100 percent of TNT Express on a fully diluted basis of €4.4 billion ($4.8 billion).
The offer price represents a premium of 33 percent over the closing price of April 2, 2015 and a premium of 42 percent over the average volume weighted price per TNT Express Share of €5.63 ($6.14) over the last three calendar months.
The offer price is cum dividend except for the TNT Express final 2014 dividend of €0.08.
FedEx intends to finance the Offer by utilizing available cash resources and through existing and new debt arrangements. The proposed transaction will have no financing contingencies. FedEx has a market capitalization of $47 billion, solid investment grade credit rating and ample available liquidity. FedEx will make a timely certain funds announcement as required by Section 7 Paragraph 4 of the decree.
The combination offers a unique opportunity to strengthen the resource base of both companies, thereby offering prospects for employees of the combined companies. FedEx has a long-standing history of developing leaders from within its organization, providing best-in-class training and development opportunities. FedEx will continue to respect existing work councils', trade unions' and employee rights and benefits (including pension rights).
The combined companies will cooperate to avoid any significant redundancies in the global or Dutch work forces. The combined companies will foster a culture of excellence, where qualified employees will be offered attractive training and national and international career progression based on available opportunities.