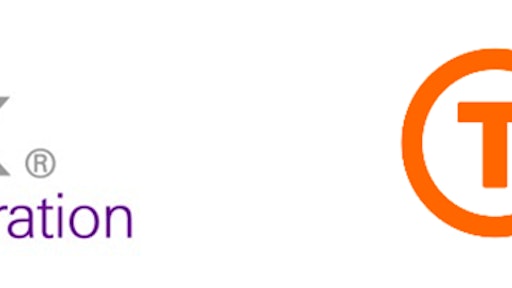 The European Commission on Friday opened an in-depth investigation into FedEx Corp.'s EUR4.4 billion ($4.8 billion) deal to buy TNT Express NV, saying it was concerned about the merged company's dominance in the international delivery of small packages in some European markets, according to MarketWatch.
The commission, the European Union's antitrust watchdog, said the two remaining international delivery companies, United Parcel Service Inc. and DHL Worldwide Express Inc., may not provide sufficient competition to the merged company.
"This could lead to higher prices for business customers and consumers," the commission said. The two companies announced the deal in April.
TNT shares traded down about 1 percent after the announcement, while FedEx stock was up 0.2 percent.
The commission now has until Dec. 8 to investigate the proposed acquisition and to decide whether to approve the deal or ask the companies for concessions to ease its concerns. If it fails to reach an agreement on how to bring the acquisition in line with EU competition rules, the commission can also decide to block the merger.
"We will continue to work together with TNT Express to meet the European Commission's need for additional due diligence and are confident that the combination of both companies will increase competition and create benefits for customers," said FedEx's Patrick Fitzgerald, senior vice president integrated marketing and communications, in a statement.
He said that company continues to make progress on regulatory steps around the world, which would allow it to complete the transaction in the first half of 2016.
TNT Express said it is committed to closing the deal in the first half of 2016 and looks forward "to the success of the intended acquisition."
In 2013, the commission quashed an attempt by UPS to buy TNT for around $7 billion.
EU Competition Commissioner Margrethe Vestager said affordable and reliable delivery of small packages was important for consumers and many businesses, especially for online shopping. "The commission must therefore make sure that FedEx's takeover of TNT would not impede effective competition and would not lead to higher prices for consumers, " she said.
To read more, click HERE.