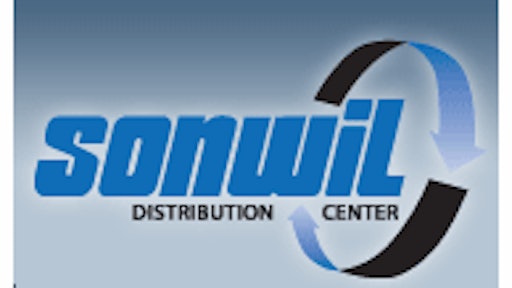 Sonwil Distribution Center — A Buffalo, N.Y.-based logistics solutions provider —has received a British Retail Consortium (BRC) Global Standard Certification for Storage and Distribution at a second area location. This additional certification is the result of the company's continued implementation of best practices and process improvements related to the storage and distribution of food, packaging, and consumer goods. Sonwil's facilities maintain the highest level in Global Food Safety Standards and the company is the only third-party logistics (3PL) provider in New York State to achieve BRC status.
 "Receiving BRC Global Standard Certification at yet another facility definitely validates our commitment to offering customers the very highest level of service possible," said Peter Wilson, CEO and president of Sonwil Distribution Center. "From our strategic location in Buffalo, New York, we are able to provide quality logistics solutions across the Eastern Seaboard, into Canada, and beyond." 
Originally introduced in 2006, the BRC Global Standard for Storage and Distribution was established to offer logistics/warehouse providers and distributors a universally recognized benchmark for service and process excellence. The standard also offers the essential certification link between the range of BRC manufacturing standards and the end user, the retailer/food service company.
Obtaining and retaining BRC Global Standard Certification requires utilization and adherence to a number of key operational features and policies, including exceptional site cleanliness and sanitation, comprehensive auditing and reporting, extensive and progressive product handling and vehicle operations plans/requirements, as well as processes for swift corrective action based on active performance review.
 Sonwil joins a prominent list of leading food manufacturers and distributors that are BRC certified, such as Del Monte Foods, Goya Foods, and Sysco, among others.
 To learn more about the BRC Global Standard for Storage and Distribution, visit www.brcglobalstandards.com.