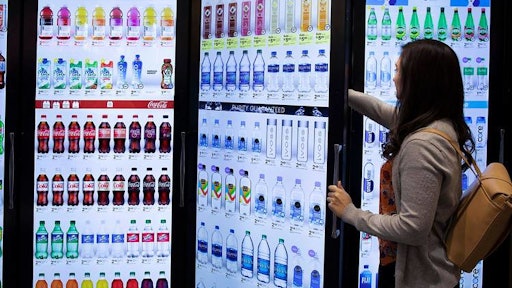 Walgreens is teaming up with Chicago startup Cooler Screens to test digital screens on its cooler doors in stores.
According to Chicago Inno, Cooler Screens puts digital screens that are embedded with cameras and sensors on cooler doors to show shoppers what's inside and let marketers serve targeted ads to customers. The cameras can determine the approximate age and gender of the shopper and then provides ads on the digital screen based on what they are more likely to purchase. 
The digital screens will be tested at a Walgreens in Chicago, and the retailers plans to roll out the pilot in stores in San Francisco, Manhattan and Seattle later this month. 
Cooler Screens is already working with companies like MillerCoors and Conagra and allows the companies to influence consumers' shopping patterns to the point of purchase.