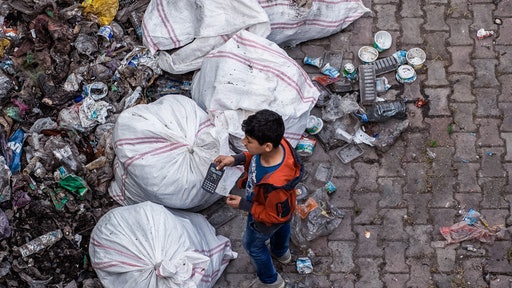 Pexels
Overproduction and waste are exacerbating the supply chain crisis and hitting businesses to the tune of 3.6% of their annual profits, as nearly 8% of stock perishes or is discarded, according to an Avery Dennison report. This significant loss includes 4.3% of stock that spoils in the supply chain before it even reaches the shelf with a further 3.4% discarded due to overproduction. This loss amounts to $163.1 billion worth of inventory.
"The current supply chain disruption is leading to a waste crisis, making the case for sustainable practices even more urgent and necessary. There is a huge opportunity for organizations to accelerate digital transformation that will help to create longer-term systemic change. The moral and economic case is clear, and the study shows the desire from organizations to embrace technological advancements for the benefit of business and the planet," says Francisco Melo, SVP and GM at Avery Dennison Smartrac.
From Avery Dennison:
Respondents say that on average 28.9% of their organization's sustainability impact comes from the supply chain. However, just 4.4% of technology budgets on average are specifically dedicated to supply chain sustainability improvement.
Over nine in 10 businesses surveyed stated they are under pressure to become more sustainable with 60% claiming it as a "high' priority." However, respondents cited challenges to achieving supply chain resilience, including "integrating disparate systems" and "insufficient coordination among internal stakeholders."
61% of organizations have already deployed solutions to track unique items but this will rise to over 95% as a further 34.6% plan to as companies seek to improve supply chain visibility and traceability. Blockchain investment will see the single biggest leap – 97% of companies plan to invest in this area within five years (compared to 12% today). Within five years, some 99% of companies plan to use smart devices (including sensors and drones), and 97% will use Industrial Internet of Things.
Quality and cost remain the No. 1. UK consumers are the most cost-conscious with 28% listing it as the top priority followed closely by France and Japan, both at 25%. China is a significant outlier with just 6% of shoppers surveyed stating cost as their No. 1 concern.