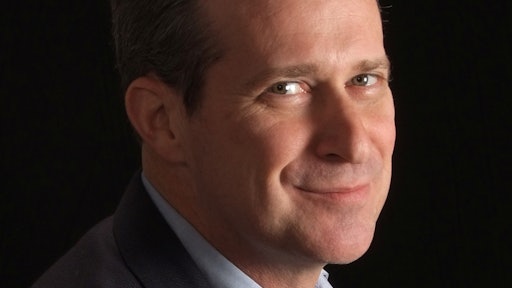 The latest labeling battle is coming out of California where voters will decide in November whether to require that retail products containing genetically modified ingredients be clearly labeled as such.
If that happens, it will require food manufacturers to know the source of all their ingredients and either modify their formulas or adjust their labels accordingly – the associated cost of which can be significant. Estimates from the FDA show the cost of label changes to range from $800-$7,700 per SKU while a recent study in the UK conducted by Camden BMI put this at £1,800 to £6,500.
This is just another example of how in the Food & Beverage industry you're only as good as your formulas and your knowledge. While that's been true for a long time, pending regulations such as these demonstrate how companies face greater business pressures today than they did just a few years ago.
One thing most food manufacturers are used to, though, is managing change.
Consumer preferences come and go. A focus on "low-fat" is replaced by "high fiber" the next year, only to be trumped by "gluten-free" the following year.
So how do food companies deal with this? I know from personal experience that the first step for many companies is a home grown Excel spreadsheet backed-up by lots of lab time.
Years ago, I had to create something that would capture the impact of changes when formulas were modified. This rudimentary spreadsheet would help me build new formulas that in theory would stay true to physical and nutritional specifications. The problem is that the variables are, well, varying. I couldn't always keep up with changes in raw materials and it was tough to capture manufacturing impacts.
While I don't spend much time in labs anymore, I remain interested in formula agility as I know that success in the food industry is highly driven by speed.


How can companies create new products faster and with greater confidence that will meet the need of consumers and regulators?
One new practice is commonly known as Least Cost Formulation. The idea is to take the simple spreadsheet and load up with everything you need to optimize your business. Not only does it take into account raw material specifications like my spreadsheet from years ago, but it also adds other nuances of the business.
For example, these Product Lifecycle Management (PLM) tools can take into account things such as current or future raw material costs. They can also help you deal with all the minor ingredients that you might not worry about due to their low level, but could raise allergen or regulatory concerns. Add to this the ability to look at all elements of the supply chain such as lead-time, storage, shelf life and shipping, and Least Cost Formulation is huge leap from my spreadsheet.
Many people still use the spreadsheet approach, but this will only take you so far. The PLM tools available today can take you so much farther and make your company more agile.
These solutions are designed to help you quickly modify formulas and labels to meet the latest regulatory changes in a matter of minutes with a high level of confidence. Given the fact that regulations and consumer preferences will continually change, it may be time for you to consider giving up your own spreadsheet and seriously consider these time saving tools.