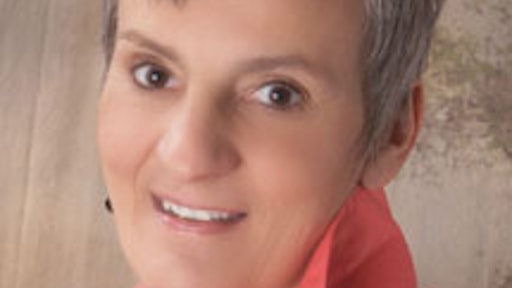 With competition at an all time high, packagers must ensure that their lines are as efficient and cost effective as possible. Companies looking to improve or add to their capabilities through machinery acquisition must consider a wide variety of factors.
At the point of sale, it's often difficult to see past a machine's sticker price. However, the sticker price is only the tip of the iceberg. It is important to consider that the initial cost accounts for only a fraction of the total cost of ownership.
Total cost of ownership can be broken into three primary categories: acquisition cost, sustaining cost and maintenance cost.
The acquisition cost includes the purchase price, engineering, installation, initial training, any customization and start up costs. The majority of purchasing decisions are made at this juncture. The list price of a machine for the features offered is the easiest point of comparison when shopping for new equipment.
Sustaining costs include operational costs such as labor, utilities, consumables and equipment reliability. Although they will reflect annual increases and go into the TCO, it's difficult to control these costs, with the exception of reliability.
Maintenance and repair costs include spare parts, maintenance labor, service, life of equipment and de-commissioning costs.
One of the greatest challenges facing packaging operations today is the industry-wide high personnel turn-over rate. As technology advances and packaging machinery becomes increasingly complex, the need for a well-trained, flexible work-force is necessary to remain competitive.
With a little planning and preparation, proper training can offset cost at every stage of a packaging line's life-cycle.
Focusing on the acquisition cost, most packagers view equipment training initially as the responsibility of the equipment manufacturer. But because the quality and effectiveness of training has a direct impact on the total cost of ownership, project success and, ultimately, the bottom line, these end-users should take a more active role in setting training expectations and ensuring their employees receive the best training possible.
This is especially true considering that for a large number of equipment manufacturers, training lacks a formal structure and process. It is often an afterthought as busy service technicians give a brief overview of the equipment to each shift as they juggle their installation responsibilities and hurry to get to the next project. The lack of an established curriculum or evaluation standards for the training means that each shift could be learning different procedures or covering different topics.
Along with setting clear training expectations, these problems can be reduced significantly if not overcome by having dedicated internal trainers within the plant. If the service technicians have a "point person" to train and communicate with, this internal trainer can serve to reinforce the OEM's training program and continue it after the service technician leaves.
Most importantly, in-plant trainers can significantly reduce the impact of high-turnover. Ideally, an in-plant trainer is well versed in the advanced functions of each machine, operating and maintenance procedures, as well as audience appropriate instructional techniques. An internal trainer may be a subject matter expert (SME), a lead person or a solid performer who has good technical and communication skills.
When acquiring new machinery, it is essential that in-plant trainers receive in-depth instruction from the supplier. Training manuals and job aides must be readily available and easy to understand. Effective training should be conducted as close to start-up as possible ,which can reduce the start-up time for a new machine as familiarity allows for a machine to be more effectively integrated into the packaging line.
While embarking on a very large capital project, Nabisco realized the importance of training in ensuring a successful start-up. In the initial phase (acquisition), a formal request for quotation was sent. The RFQ clearly outlined expectations. Open discussions with each vendor were important to find out what exactly was needed. Jointly, targeted training goals were set and roles and responsibilities were identified.
This saved many headaches in the stressful times when everyone was working their hardest to meet project deadlines. Although it causes additional up-front work for the vendor, in this instance high quality training reduced the start-up curve by 50 percent.
Sustaining Cost
Although there is often not much that can be done to reduce sustaining cost, training does play an important role in ensuring equipment reliability. A machine can only run at full capacity if it is operating correctly. Providing operators and maintenance staff with expertise beyond basic functions on new equipment can help the machine perform at expected rates.
Many times, end-users are disappointed when a machine does not perform at the levels promised during the sales pitch. Often, however, the inconsistency is due to poor operation by poorly-trained staff rather than a manufacturing flaw. A complex machine can frustrate staff and effectively "stigmatize" a machine. Lack of proper training and operation increases unnecessary service calls, downtime, accidents, overtime, raw material and packaging losses. Well-presented, consistent training can mitigate frustration and inefficiency.
To address this challenge, internal trainers at Nabisco received training on how to train and spent time at the vendor's facilities to provide input in the development of the equipment in the later stages. This gave in-depth knowledge to internal staff and a skill level that was invaluable at the plant even after installation and training was completed and the vendors were gone. The real successes are seen when trained companies are able to run successfully without having to call vendors for more than three months after start-up.
Maintenance Costs
The last category, maintenance cost, is one area where effective technical training can make the greatest impact on the bottom line, as well as extend the life of the equipment. It's been stated that if you have good equipment and well-trained staff you can extend the life of the equipment by 25 percent. Well-trained maintenance staff can keep packaging lines running efficiently and help to significantly reduce downtime as well as changeover and repair time.
At Nabisco having internal trainers was the key to keeping cost down and keeping skill levels up. The company was able to provide refresher training, as well as on-going training of new personnel. Because Nabisco developed a relationship with the equipment vendors they could easily contact them if they needed additional information or help. It was obvious where the effective training was done-there was less downtime, changeover and repair time was kept to a minimum, parts utilization was lowered and efficiencies were high. They also took greater ownership for the equipment's reliability. Maintenance is a big chunk of any plant's budget-effective training can keep these costs in control. Proper preventive maintenance is critical to keeping packaging lines running at their top speed. Targeted training ensures that the right maintenance is done at the right time, preventing problems before they occur.
Safety First
Safety is another key area where training is essential. Beyond the potential for bodily harm to individuals, on-the-job accidents cause downtime, raise insurance costs, lower morale and increase liability. According to Department of Labor Statistics, goods producing industries had an injury rate of 176.9 injuries and illnesses in 2005 (most recent data available), making manufacturing by far the most accident prone business sector.
The Occupational Safety and Health Administration (OSHA) sets standards for safety requirements and failure to comply with stringent safety requirements can lead to sanctions and heavy fines. While accidents in a manufacturing environment are inevitable, proper training is crucial to keep employees and lines humming.
What To Ask For From A Supplier
All of the responsibility for effective training need not be on the end-users. When purchasing new equipment, the supplier should be able to provide meaningful training.
Here's what to look for in a training program when engaging a potential supplier:
Performance: Goals for training should be clearly outlined. Performance benchmarks should be set and methods must be in place for individual evaluation of students receiving the training. Measuring the success of individuals in a training program can help to access the impact that a formalized training program is having on a project's success and organizational results.
Focus: All training programs must be tailored to the specific audience and allow the customer's personnel to continue internal training as needed. They should be able to provide a "blended" learning approach to meet the needs of the learners.
Documentation: The materials used during training must be thorough, user-friendly and readily available, even after the training session has been completed. There should not only be training manuals but job aids that are accessible and visible once the training has been completed.
Competence: Effective instructors are vital to the competence of the staff they train. An effective instructor is very familiar with the materials and equipment and able to adapt to cultural and generational learning styles to train their staff in the most efficient way possible.
To ensure you're getting proper training from your supplier, ask if they have been through a certified training program. The PMMI Certified Trainer Program is a customized train-the-trainer program developed specifically for the manufacturing industry as a direct result of the end user's need for more effective training. The program was designed to support these four best practices and ensure the best possible training for your organization.