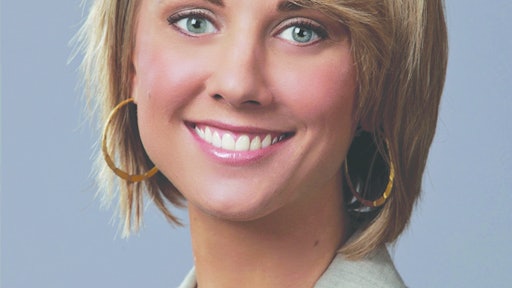 We know one of the critical elements in determining shelf price is warehousing and transportation. But, what if you could reduce that cost and simultaneously streamlined the entire logistics process? With the right combination of solutions like outsourcing, order consolidation and reviewing packaging, you won't have to imagine falling prices. You'll experience rising sales.

Outsourcing: Focus on Sales, not Operations
Your company should be spending the bulk of its time increasing sales, not making calls to your top five carriers requesting inexpensive rates to ship a couple cases of juice or crackers. The first item to consider is outsourcing that responsibility to a third-party logistics provider.

The benefits are two-fold: outside providers handle a large volume daily, which means they can access more competitive pricing. And, their strategic relationships with hundreds of carriers means they have the flexibility to accommodate your schedule.

Logistics capabilities are a key differentiator in the marketplace. Therefore, look for 3PLs with both domestic and international shipping relationships, one point of contact throughout the quoting and shipping process, and a technology platform that shows you order tracking and claims information.

Consolidation: Rapid Growth Meets Simplified Logistics
Now that you've selected a qualified 3PL, hopefully you're beginning to see some financial benefits and increased orders. The next step is to explore innovative solutions like retailer consolidation programs.

These programs take a collaborative approach, providing quantifiable benefits to both the supplier and the retailer. Consolidation programs combine various products headed to the same retailer onto one purchase order, shortening delivery times and reducing costs.

Using advanced technology, retailers submit master purchase orders directly to the logistics provider, while at the warehouse level, your individual shipment is loaded along with the others listed. In addition, combining multiple less-than-truckload orders into full truckload shipments significantly reduces carbon emissions.

Dan Sanker, CEO of CaseStack, notes, "Change always brings about new approaches to solving old problems, and with our consolidation program, we solve financial and visibility issues for both retailers and suppliers. Our supplier customers experience 20-60 percent reduced costs and halve their transit time, while retailers enjoy nearly 100 percent on-time performance and shorter lead times."

Packaging: It's Not Just About Beauty
Once you've aligned yourself with a reputable logistics provider, ask about ways to reduce your packaging. Your packaging must be eye catching, but it must also be transportation- and warehouse-friendly. Forward-thinking packaging designers are looking at ways to reduce the amount of packaging while still maintaining product quality and safety on the road.

Consider both your outer and inner packs. Transportation costs are rising and contribute as much as 20 percent to your product's shelf price, so the more you consider lightweight or reusable packaging the better.

For example, last year Arizona Beverage Company repackaged its Arizona Iced Tea in a new container designed by Graham Packaging of York, PA. The new Slingshot lightweight PET barrier bottle is 20 percent lighter than the beverage maker's previous bottle and the company can load nearly 350 more bottles on pallet.

Recently, sustainable packaging firm Ecologic Brands unveiled a new cardboard bottle whose interior is made from plastic while the outside is comprised of recycled cardboard. The cardboard bottle uses only 30 percent of the plastic typically found in a conventional bottle and it's 100 percent recyclable. Ecologic says the new cardboard bottle can be used for laundry detergent, soft drinks, cosmetics, and a host of other products.

And, package redesigns and the money they can save on the transportation end aren't just limited to the consumer packaged goods industry. In August, clothing manufacturer Gap Inc. announced in its latest sustainability report that the company's use of more efficient containers along with redesigned packaging eliminated 57,000 tons of cardboard and 63 million yards of plastic bands per year from its U.S. operations.

As a member of the consumer packaged goods industry, you are a special type of consumer, fully aware of the factors involved in determining shelf price for your shoppers. By taking advantage of that insider knowledge and applying it to a streamlined logistics effort, you'll create financial and operational benefits, and your consumer will thank you for it.