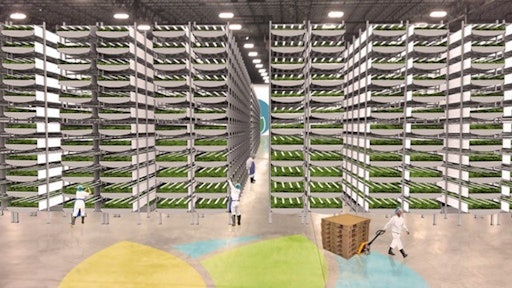 Getty Images
Like every other high-performing commercial sector, grocery retail has to shift and evolve to reflect changing consumer behaviors or risk falling behind.
The ongoing shift to e-commerce is top of the grocery sector's agenda, accelerated by the global Coronavirus disease (COVID-19) pandemic and changing purchase habits. This evolution is set to change the fundamentals of business well into the future and naturally puts the role of packaging strategy directly in the crosshairs for grocery retailers, as inventory logistics need to flex, change and adapt.
The scale of this e-grocery growth can be hard to envisage. In fact, Statista notes that during 2019, as the COVID-19 pandemic spread, online retailing grew by more than 25%. This growth may at first glance seem modest when considering how many consumers switched to online purchasing when brick-and-mortar stores became less accessible, but that figure represents many trillions of dollars in global trade.
With omnichannel retail becoming the benchmark rather than the exception, what's driving retail success, what changes lay on the horizon for grocery retailers and their supply chains and what does it tell us about the future of the grocery market?
Expanding touchpoints – new consumer journeys
Of course, the process of purchasing online is very different to traditional brick-and-mortar stores from a consumer journey perspective. Instead of browsing physical inventory, customers have access to everything at the touch of a button. As technology accelerates, this also means more routes to shop.
Today, consumers can shop for groceries on almost any web enabled device, including computers, phones, tablets and more. With smart speaker technology also rapidly advancing in the online grocery retail arena, it's never been easier for consumers to place a digital order from the comfort of their own home or on-the-go.
With more online purchase routes available than ever before, grocery brands must consider that a wider range of products can become "impulse buys," which in typical brick-and-mortar stores, may not be the case. What this tells us is that inventory access and a clear, transparent and streamlined logistics stream will be key to adapting and making the most of new retail options.
The importance of an e-commerce-ready supply chain
It goes without saying that retailers with a solid e-commerce platform in place have seen a marked advantage as omnichannel retailing becomes the norm. However, a strong digital platform needs to be backed up with true supply chain agility.
This means clarity of stock and availability, as well as optimized picking and fulfilment. As digital commerce continues its upward trajectory, consumers are expecting increasingly short lead times and complete order satisfaction. Retailers that have already accounted for this in their warehousing and supply chain facilities are poised to capture strong market share as shoppers faced with delays or stock outages will simply take their online purchase elsewhere.
Data at the heart of efficiency
To keep up with the significant challenges associated with e-commerce management, the key to success lies in combining precision and speed. Turnaround and efficiency count more than ever, with little room for wasted time resources and cost.
It's likely that as the e-grocery channels continue to swell in size, data will play a bigger role in warehouse design and layout, as well as logistical structures. With data captured directly from digital sources, retailers can be better informed of purchase behaviors and trends. For example, better data collection may throw up new combinations of products that are frequently purchased together. This in turn enables supply chains to make smarter decisions in inventory management and storage, shortening picking journeys and ultimately creating a slicker, faster and more precise operation.
With today's automation technology, data collection and transparency can be made simple. Integrated 4.0 solutions that enable the use of Internet of Things (IoT) technology are demonstrating real bottom line value in a way that manual operations alone couldn't accomplish and are collecting valuable data at the same time.
Using technologies such as RFID and smart labeling gives real-time supply chain performance data and transparency, revealing opportunities to automate and reduce pressure on operatives. The grocery supply chain, which relies on speed to reduce food waste, has perhaps the most to gain from a digitally integrated and connected value chain.
It's clear that the rise in e-grocery shows no sign of slowing down and excitingly for brands, the tools to capitalize on this growth are available right here, right now.
Today's supply chain technology, including transit packaging, creates more efficiency, speed and transparency. The time is now for grocery brands to create stronger, more robust and more agile supply chains.