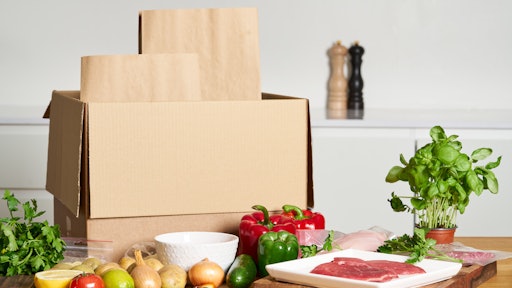 Anna - stock.adobe.com
Environmentally sustainable business operations are more than just a nice to have for global companies. Today's consumers, customers and the planet increasingly demand them. While most agree it's an area that deserves more attention, the fact remains that it's still no small feat to accomplish. However, there are incremental steps companies can take to position themselves as leaders in a sustainable world.
Logistics operations require large amounts of investment and space to meet consumers' growing needs, posing major challenges. Energy demands are further amplified for food and beverage producers, where precise temperature controls and timely fulfillment are required throughout the supply chain. Alongside those hurdles, however, comes a tremendous opportunity to develop creative solutions to conserve the world's resources, protect the environment and promote efficiencies, benefiting the customer and improving a company's bottom line.
By minimizing warehouse footprints, reducing waste in transport and upgrading ecosystems with the latest technologies, an organization can mitigate its environmental impact while simultaneously carving out a competitive advantage.
Minimizing the warehouse footprint
Let's start at the warehouse. Picture a distribution center. You're probably imagining a 200,000-square-foot, mammoth structure somewhere in the middle of the country, where open spaces abound. Of course, many of these facilities still exist, but as the industry competes for land and is cognizant of environmental impact, we're doing more with less.
The smaller the warehouse, the lower operational and upfront costs of a given facility, especially as e-commerce growth amplifies the demand for and price of warehouse space. Operating within a smaller footprint without compromising capacity, though, requires companies to condense storage while preserving access – a task easier said than done. To solve for this, automated solutions like micro-fulfillment centers, increasingly used by grocers to respond to online orders, can help companies realize their goals – especially as e-commerce is increasingly hyperlocal.
A study reported on by Food Logistics noted micro-fulfillment average sizes of 5,000-25,000 square feet vs. a CBRE report noting the average size of newly built warehouses had increased to 184,693 square feet in 2017. This technology, which turns the back of a grocery store into a mini-warehouse devoted to online orders, uses an automated retrieval function to deliver pre-stocked items to employees on-demand. These solutions also help eliminate employees' laborious aisle-by-aisle picking for customized orders, freeing up valuable time and resources for other needs.
It's also important to note that once a facility has been constructed, a complete hardware overhaul to update a warehouse with the latest technologies will be costly. A key work-around, then is to start with a software-defined system, which can route goods behind the scenes, allowing engineers to increase efficiency with updates at any time. The flexibility built into these systems means that as we learn new ways to save energy, we can apply them as needed without updating the physical infrastructure.
Reducing waste in transport
Once a product is ready to be delivered, there are more options to consider. To further transportation sustainability goals, it's time that organizations think beyond alternative fuels or recyclable packaging and look for creative solutions, such as cut-to-fit packaging. We've all ordered something small online, only to find it in a box 3-4 times its size when it arrives at the doorstep. To combat this waste, cut-to-fit packaging uses customized boxes designed specifically for the items they enclose, and companies benefit by packing more goods into trucks, thereby reducing wasted space and saving energy.
Another technology gaining traction is mixed-case fulfillment. Mixed-case fulfillment allows companies to palletize exactly the goods they need – specific items at varying quantities, tailored to a store's individual aisle-by-aisle layout – rather than fixed pallets of the same goods. Mixed-case palletizing can reduce the number of pallets shipped to stores for replenishment, benefitting both the retailer and its food and beverage suppliers. This technology -- a combination of hardware and advanced software -- can take one semi-truck off the road each week, on average, for a given operation.
Upgrading ecosystems with new technology
In larger facilities responsible for handling massive amounts of goods, companies can find energy savings in other ways. Some technologies, like increasingly efficient conveyor belt motors, are intuitive answers to sustainability needs. But in today's industry, the hot topic continues to be robotics.
Traditional warehouses often require miles of fixed conveyors to transport packages within a facility. Recently, autonomous mobile robots (AMRs) are stepping in to fulfill the same purpose in a more energy-efficient manner. They retrieve and transport pallets only when called upon, typically within one specific area of the warehouse, helping lower overall energy consumption. These robots don't operate on a fixed track but move freely about a warehouse – when an employee requires an item located across the facility, the AMR uses artificial intelligence (AI) capabilities to determine the most efficient retrieval route and delivers the requested item directly to its destination.
Within these state-of-the-art facilities, robots aren't the only answer. Let's consider a distribution center housing tons-worth of heavy pallets stacked a hundred or so feet in the air. When it's time to access one of these soaring pallets, a crane relies on braking power to lower that cargo to the ground slowly and safely. Typically, the energy created in the braking process goes to waste. But new technology, with an eye to energy savings, stores that braking energy, converts it to electricity and applies it to other areas of the warehouse, like conveyor systems.
Building sustainability into operations
More and more, customers aren't hesitating to demand sustainability information from their suppliers. Customers want to see providers spending dollars to make products more energy-efficient with reduced waste and carbon footprints. Companies are coming to expect a collaborative approach, workshopping alongside suppliers to identify sustainable solutions that fit naturally into existing infrastructures.
If there's one constant when improving sustainability in logistics, it's that companies cannot achieve these goals in a silo. Instead, companies must incorporate sustainability into the decision-making process, recognizing it as a discipline in itself. First, ask yourself, "What environmental impact do our operations have?" Then, "Where can we make the greatest difference?" Often, the answers to these questions necessitate project managers dedicated to improving sustainability who know the ins and outs of a given market, like your specific food sector, and can optimize targeted technologies within the company's operations.
Ultimately, this is just the beginning of what is possible in food logistics and sustainability. As an industry, we must continue to work together and collaborate with customers to prioritize and realize the benefits of improved efficiency and sustainability across all operations.