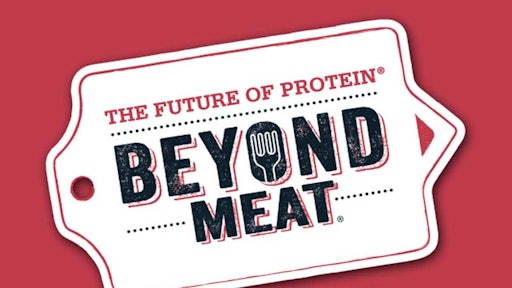 Tyson Foods has sold its stake in alternative protein company Beyond Meat.
CNBC reports that relations between the companies have become tense since Tyson announced that it will be creating its own plant-based protein products. Since the announcement, Beyond Meat reportedly no longer wanted the Tyson Ventures representative to attend board meetings, despite his attendance being a contractual right.
The companies feared competition between one another and Beyond Meat was concerned that Tyson would interfere with potential mergers or acquisitions, Axios reports.
"Tyson Ventures is pleased with the investment in Beyond Meat and has decided the time is right to exit its investment. Beyond Meat provided an early opportunity for Tyson Ventures to invest in plant-based protein products that many consumers are seeking. We wish the leadership of Beyond Meat all the best," Tyson said in a statement. "Tyson Foods continues to be committed to providing alternative protein as a choice for consumers and recently announced the creation of a new business focused on combining our creativity, scale and resources to make great tasting protein alternatives more accessible for everyone. We plan to launch an alternative protein product soon with market testing anticipated this summer."
At the time of this publication, it is unclear who the buyer is or what the sale price was. It is also unclear whether Tyson decided to sell its stake on its own or upon Beyond Meat's request.