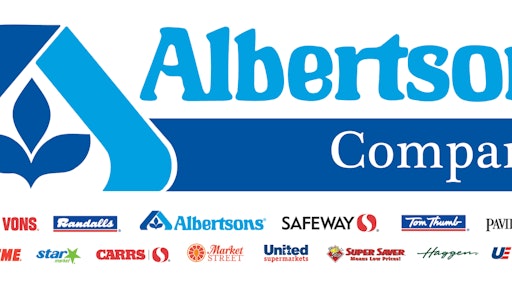 Albertsons is pledging to reduce plastic use in its packaging and advance sustainability throughout the company.
In its commitment, the company pledged that 100 percent of its packaging will be recyclable, reusable or compostable by 2025. It will also cut down on single-use plastics while its Own Brands plastic packaging will include 20 percent recycled content by 2025.
The chain is also working with How2Recycle on how to standardize its labeling system to improve the reliability, completeness and transparency of recylability claims.
"As we innovate and expand our Own Brand lines, we always keep the overall impact of packaging in mind and seek out ways to improve sustainability for each and every product," says Geoff White, President of Own Brands. "Our suppliers are strong partners in this effort and, in many cases, are leading the charge on reducing, reusing and decreasing plastic content."
Meanwhile, Albertsons is completing a pilot on an innovative closed-loop recycling program that repurposes suppliers' plastic corrugate boxes into new ones. Once the crates are emptied at store level, the store return bales of collapsed crates that are then processed into plastic pellets by approved recyclers to manufacture into new crates.