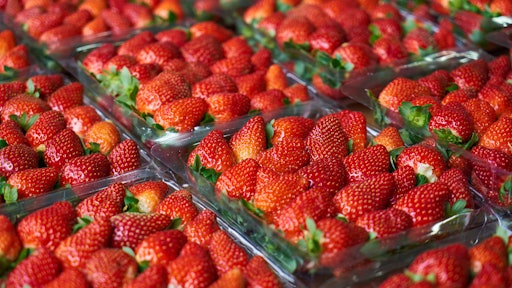 Pexels
In central Paris, an urban farm is growing strawberries in the unlikeliest of places.
Agricool, a Parisian urban agriculture tech start-up, is utilizing reclaimed shipping containers as vertical farms, growing strawberries and other various roots. By using aeroponics, the farm uses 90 percent less water than conventional agriculture farms. In addition, pesticides aren't used as they grow in a controlled environment. Modern Farmer reports that Agricool is also more productive than traditional, soil-based agriculture and focus on sustainability throughout their practices.
Agricool also operates a strawberry container in Dubai and has raised $28 million to scale its business. With their latest round of investments, the company plans to add 100 containers to their current fleet by 2021.