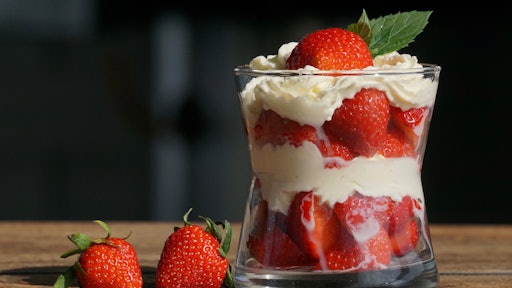 Photo by Susanne Jutzeler from Pexels
With the annual two-week sojourn to England for tennis, Wimbledon 2019 has put in place two initiatives to improve eco-friendly policies.
With the start of the tournament, Evian – one of the main sponsors of the tournament – has unveiled new, 100-percent recyclable water bottles. The bottles are made from rPET recycled plastic, and are emblematic of Evian's goal to becoming a "circular brand" by 2025. In addition, "I Recycle" is printed on all of the bottles.
Also new this year, the All-England Tennis Club's staple of strawberries and cream is being remade. A vegan version of the snack, using dairy-free cream, ice cream and sorbet is being offered throughout the two-week event. More than 27 tons of strawberries are eaten by spectators during the tournament.