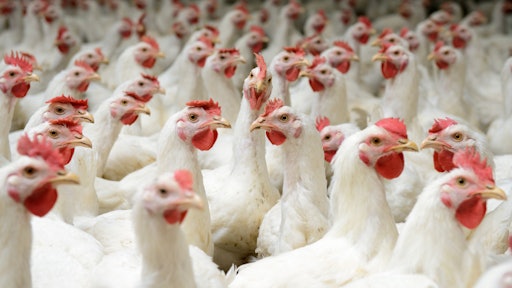 McDonald's has formed a chicken council dedicated to helping the chain meet its chicken welfare and sustainability goals. the council will advise the chain on how ot reach a goal of sourcing chickens raised humanely, while ensuring suppliers meet demand with sustainable practices. 
One of the commitments that McDonald's wants is that chickens will be required to be raised in housing environments that promote natural behaviors. 
In 2016, U.S. McDonald's restaurants have started to phase out sourcing chickens treated with antibiotics important to human medicine. Earlier this year the restaurant started globally eliminating chicken treated with antibiotics. The global goal for elimination of this supply is 2027.
The chicken sustainability movement is part of McDonald's Scale for Good project. Part of that movement has had McDonald's announcing ambitious goals of cutting greenhouse gas emissions 36 percent by 2030 and vowing to source all of its packaging products from renewable and recycled sources by 2025. 
To read the full original article, please click here.