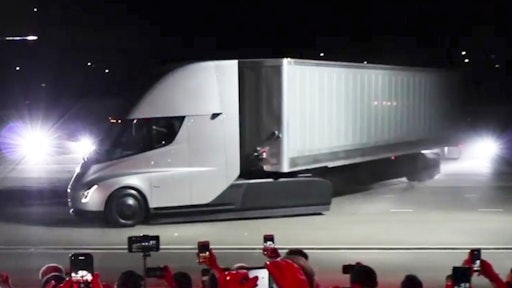 PepsiCo Inc. has reserved 100 of Tesla's new electric semi-trucks, the largest-known order of the big rig, as the maker of Mountain Dew soda and Doritos chips seeks to reduce fuel costs and fleet emissions, a company executive said on Tuesday.
Tesla has been trying to convince the trucking community that it can build an affordable electric big rig with the range and cargo capacity to compete with relatively low-cost, time-tested diesel trucks.
Early orders reflect uncertainty over how the market for electric commercial vehicles will develop. About 260,000 heavy-duty Class-8 trucks are produced in North America annually, according to FTR, an industry economics research firm. Reservations for Tesla's trucks to date are at 267, according to a Reuters tally.
To read the full original article, please click here.