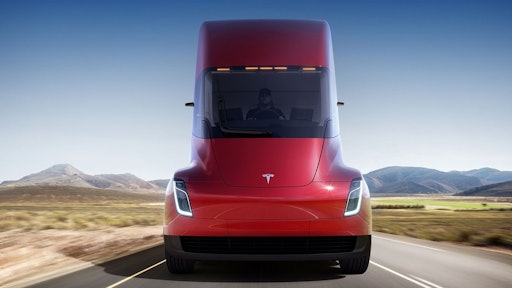 Anheuser-Busch has placed an order for 40 Tesla electric semi-trucks. The Budweiser brewer says this is part of its strategy to reduce the company's carbon emissions 30 percent by 2025.
"At Anheuser-Busch, we are constantly seeking new ways to make our supply chain more sustainable, efficient and innovative," said James Sembrot, Anhesuer-Busch's head of logistics strategy. "This investment in Tesla semi-trucks helps us achieve these goals while improving road safety and lowering our environmental impact." A number of other companies have placed orders for the truck, which Tesla says will be available in 2019. Walmart, for instance, has confirmed an order for 15 and the trucking company J.B. Hunt said it had ordered "multiple" trucks.
To read the full original article, please click here.