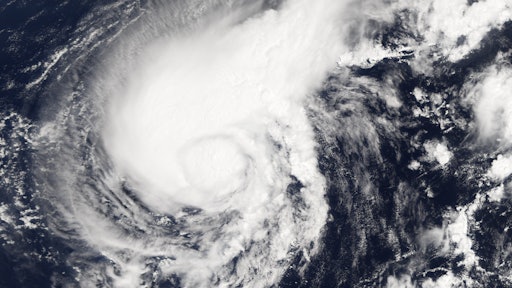 Torrential rain from Hurricane Harvey is wreaking havoc on the largest U.S. cotton producer, hitting Texas at a time when many farmers are storing excess supplies on fields following a bumper harvest.
While most of the state's wheat-growing areas will not be impacted by the rain, cotton, soybean and corn producers further south will probably suffer damage. Ports at the Texas Gulf account for about 24 percent of U.S. wheat exports, 3 percent of corn shipments and 2 percent of soybeans, according to the Soy Transportation Coalition, citing data from the U.S. Department of Agriculture.
The bigger threat to shipments of corn and soybeans, the top U.S. crops, comes from Harvey's potential impact in Louisiana and the Gulf of Mexico. About 60 percent of American soybean exports depart from the region, as do 59 percent of corn shipments, said Mike Steenhoek, the group's executive director.
The storm also is striking an area home to thousands of head of cattle. Texas A&M University's AgriLife Extension Service is helping to set up animal sheltering sites around the state in case ranchers need to relocate cattle or other animals, said Andy Vestal, a professor and extension specialist. Some livestock owners closest to the coast have already been working to move animals to higher ground via trailers, away from low-lying areas and tributaries, he said.
To read the full original article, please click here.