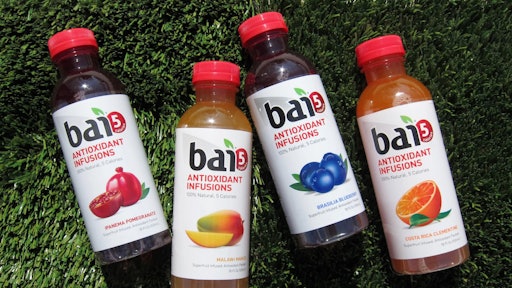 Dr Pepper Snapple Group has swooped in to purchase beverage maker Bai Brands for $1.7 billion, as it and its rivals make tracks to incorporate healthier products.
Bai is an antioxidant drinks company, and the Dr Pepper group already had a small stake in the company before the two agreed to the acquisition.
In a statement from Dr Pepper Snapple, the company said the deal would affect its profits for next year as it embarks on a marketing campaign, but expects to report stronger profits in 2018.
"In a relatively short time, Bai has carved out a leadership position in the enhanced water category and has now extended that success into other fast-growing and profitable categories," said DPS president and CEO Larry Young.
"Bai has contributed greatly to our allied brand lineup since we began distributing it broadly in 2013. Adding it to the broad range of choices and options in our company-owned portfolio is a natural next step," he added.
To read more, click here.