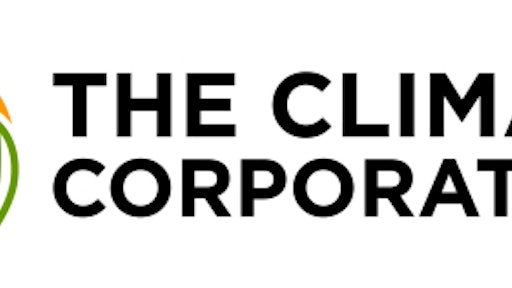 The Climate Corporation, a subsidiary of Monsanto Company, announced the acquisition of VitalFields, a European farm management software company based in Tallinn, Estonia. The VitalFields team will join The Climate Corporation, strengthening the company's efforts to deliver industry-leading digital technologies to farmers around the world.
Founded in 2011 and available in seven European countries, VitalFields offers an easy-to-use tool for farmers to plan, manage and analyze their field activities, including simplified tracking and reporting of all crop inputs to help ensure compliance with European Union environmental standards.
"At Climate, our vision is to deliver one centralized digital agriculture platform to provide farmers with the tools they need to optimize their operations," said Mike Stern, chief executive officer for The Climate Corporation. "VitalFields has built a successful business spanning multiple European countries, and we see how their digital tools will complement our Climate FieldView™ platform offerings in the future. This acquisition marks Climate's first step into the European market, and we're looking forward to working with VitalFields to grow and enhance their current tools to help farmers maximize their return on every hectare."
VitalFields' tools will continue to be sold in Europe. Climate plans to expand the VitalFields user base to help European farmers uncover valuable field insights and use field data to improve productivity.
"We share The Climate Corporation's vision of providing one connected digital ag platform for farmers across the globe," said Martin Rand, chief executive officer and co-founder for VitalFields. "We look forward to the opportunity to expand the availability of the tools we've developed to help more farmers across Europe broaden their experience of the value digital tools can provide toward greater efficiency and sustainability."
Prior to this acquisition, Monsanto Growth Ventures (MGV), the venture capital arm of Monsanto Company, saw promise in the developing company and was an early investor in VitalFields, incorporating it into the MGV portfolio that includes a wide-range of independent companies active in key areas of agricultural productivity.
Backed by the most powerful data science engine and most extensive field research network in the agriculture industry, The Climate Corporation's industry-leading Climate FieldView platform delivers customized insights that help farmers make data-driven decisions with confidence to maximize yield potential, improve efficiency, and manage risk. Officially launched in 2015, the Climate FieldView platform is now on more than 95 million acres across the United States and Brazil, with more than 100,000 U.S. farmers engaging in Climate's digital tools. In less than two growing seasons, Climate FieldView has quickly become the most broadly connected platform in the industry and has continued to expand into global regions, including recent expansion into Canada and Brazil.
The terms of the agreement were not disclosed. The VitalFields team will continue operating in Europe.
To read more, click here.