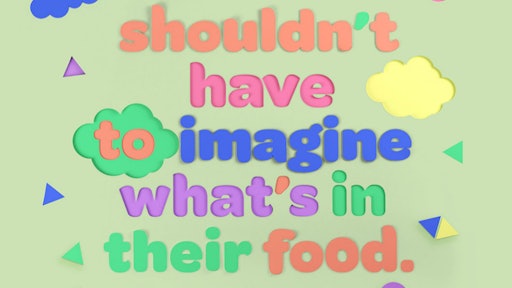 Panera Bread has issued its "Kids Meal Promise" that removes artificial flavors, preservatives, sweeteners and colors from artificial sources from its kids menu. In January, the company announced it was removing these ingredients from its soup menu.
The Kids Meal Promise is meant to be a challenge to the restaurant industry and to all food manufacturers who offer kids food. Panera is the first national restaurant company with a kids menu that meets all of five tenets of the Kids Meal Promise, including:
Clean. No artificial flavors, preservatives, sweeteners or colors from artificial sources.
Worthy of trust. No gimmicks. No distractions. No cartoon characters, crazy colors, toys, or toy-shaped food.
Full of delicious options. Let kids make their own choices from a menu full of tasty, wholesome options.
Nutritiously paired. Complete meals with nutritious sides. Not fries, not onion rings, but options like organic yogurt, sprouted grain rolls, or apples.
Drink optional. Kids meals shouldn't encourage kids to drink a sugary beverage. Water first, then the option of adding organic milk or 100 percent juice.
Ron Shaich, Panera founder, chairman and CEO, said, "As a father of two, I am personally driven to serve foods that I want my own children to eat. Frankly, the typical restaurant industry kids meal doesn't serve our kids well," Shaich said. "We shouldn't be marketing to kids. Toys and games distract from honest food choices. They come with poor options like fries and sugary beverages. This is not food as it should be. The meals we serve our children should be good food. Real options and food that is that is free of artificial preservatives, sweeteners, flavors and colors from artificial sources."
The Panera Kids menu – featuring an array of soups, salads, pasta and sandwiches – will be free of all artificial flavors, preservatives, sweeteners and colors from artificial sources identified on the company's No No List starting September 7.
Not only is Panera banning a long list of artificial additives from its kids menu, the company provides kids a broader selection of wholesome meal choices based on its adult menu, versus the usual nuggets and fries fare. Panera has never included toys, cartoons or other child-targeted incentives as part of its kids meal.
"Just like our No No List, the Kids Meal Promise is a line in the sand," said Sara Burnett, director of wellness and food policy at Panera. "It's really a rejection of the entire concept of 'kid food.' We believe that our cafes should offer the same choices and transparency to children as we do adults. Of course, we will continue to add options – like our new wholegrain pan bread – and enhance nutrition, but we think these commitments give us a firm foundation for that journey."
The Kids Meal Promise will be featured in Panera's bakery-cafes and supported through digital and print advertising, including the Washington Post and parenting publications. To spark conversation, the company is also launching a social media campaign titled "Kids shouldn't have to imagine what's in their food," featuring children drawing artificial additives they don't recognize. To learn more, visit www.PaneraKids.com.