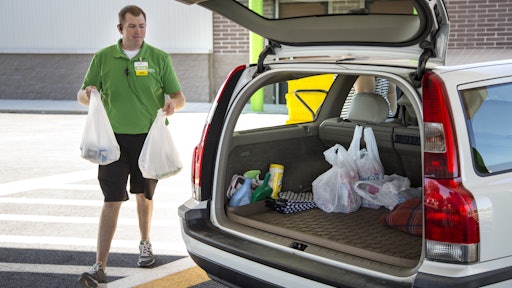 By the end of April, Walmart will expand its grocery pickup to eight additional new markets, and will add more locations throughout the year.
The company announced it is launching free grocery pickup in Kansas City; Boise, Idaho; Richmond and Virginia Beach, Va.; Austin, Texas; Provo, Utah; Daphne, Ala.; and Charleston, S.C. These eight locations expand a service already offered in 20 markets, the company noted.
Walmart is also doubling the number of store pickup locations in markets like Dallas, Houston and Atlanta, where this service is already offered.
Walmart customers have the option of shopping whenever and wherever they want – adding to ongoing lists all week, or placing a quick order through our mobile app – putting them in control of the entire process, all the way down to when they pick up.