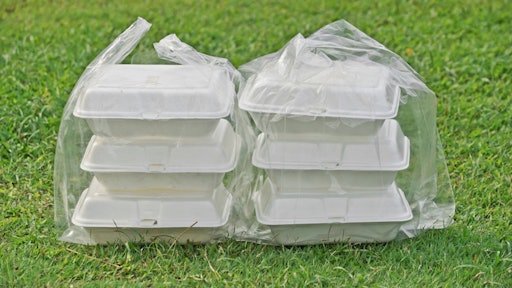 Styrofoam, or expanded polystyrene, is apparently one of the top culprits littering the Anacostia River. Not to mention that toxic chemicals cling to foam, and the material does not decompose.
The ban is the result of the Sustainable DC Omnibus Amendment Act of 2014 and applies only to one-time use containers like bowls, plates, and cups from restaurants, grocery stores, and other food providers. (Businesses can still receive products in foam containers from outside the District and use the material to package raw meat and fish.)
Dunkin' Donuts—one of the more notable Styrofoam holdouts—has already made the switch in D.C. and is phasing out Styrofoam elsewhere in the country. "This cup can be recycled" is now printed prominently on the polypropylene cups.
To read more, click here.