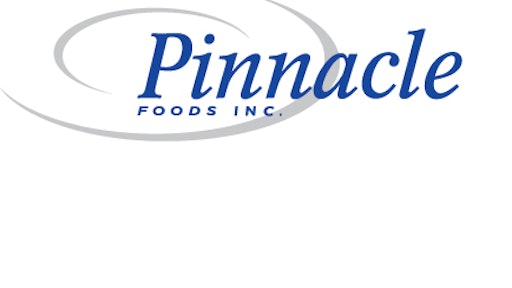 Pinnacle Foods Inc. and Boulder Brands, Inc. have entered into a definitive agreement for the acquisition of Boulder Brands by Pinnacle Foods, in a strategic, synergy-rich transaction that expands Pinnacle's presence in growing and complementary health and wellness categories. The transaction also expands Pinnacle's presence in the natural and organic retail channel and provides Pinnacle with a new growth platform in refrigerated foods.
Under the terms of the agreement, Pinnacle Foods intends to launch a tender offer to acquire all of the outstanding shares of Boulder Brands for $11.00 per share, in a transaction valued at approximately $975 million, including approximately $265 million of net debt. The transaction is subject to customary closing conditions and is expected to be completed in the first quarter of 2016. Pinnacle expects the transaction to be accretive to EPS beginning in 2016.
Boulder Brands, headquartered in Boulder, Colo., manufactures a portfolio of health and wellness brands, including Udi's® and Glutino® gluten-free products, EVOL natural frozen meal offerings, and Smart Balance and Earth Balance® refrigerated and shelf-stable spreads businesses. The Boulder Brands portfolio is sold in both traditional and natural and organic channels in the U.S., with a consumer base that skews younger than that of Pinnacle's current portfolio average. Annual net sales of Boulder Brands totaled over $500 million in 2014.
Commenting on the announcement, Pinnacle Foods Chief Executive Officer Bob Gamgort stated, "The acquisition of Boulder Brands further expands our health and wellness portfolio, currently anchored by the Birds Eye® and gardein™ brands. In addition to being a synergy-rich, accretive transaction with on-trend brands, the acquisition provides us with an important health and wellness talent pool in Boulder, Colo. In this regard, we plan to retain Boulder's existing headquarters location."
Dean Hollis, chairman of Boulder Brands, said, "After a thorough review of strategic alternatives to enhance shareholder value, we are pleased to provide our shareholders with immediate and substantial cash value. In addition to shareholder value, this combination provides significant benefits for all stakeholders. Boulder Brands' purpose has been to 'lead change and improve lives' and today marks an important milestone in that journey. Together with Pinnacle Foods, Boulder Brands will have additional and stronger resources to drive our brands and deliver value to customers and consumers, while providing new opportunities for employees. We expect a seamless transition and look forward to accelerating our growth across an impressive collection of health and wellness brands as part of Pinnacle Foods."
The transaction will be funded with cash on hand and new debt. Pinnacle anticipates that, over the next two years, it will increase Boulder Brands' 2015 consensus Adjusted EBITDA of $62 million by approximately 50 percent, through a combination of synergies and previously identified cost savings, partially offset by the impact of portfolio optimization that Pinnacle plans to undertake. The anticipated 2017 pro-forma Adjusted EBITDA, combined with the net present value of tax benefits totaling $47 million, implies a purchase price multiple of 10x and adjusted cash EPS accretion of approximately 8 percent.