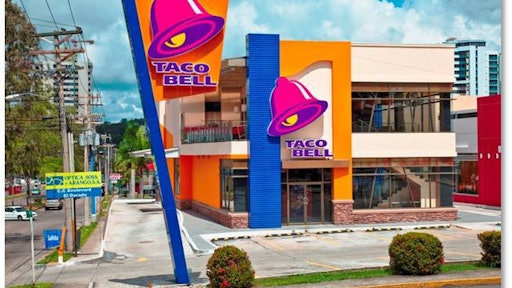 Taco Bell today announced that 100 percent of its more than 6,000 U.S. corporate and franchise-owned restaurants will exclusively serve cage-free eggs by Dec. 31, 2016. After several years of planning, the brand expects to be the first national quick service restaurant to completely implement the change, outpacing some competitive implementation timelines by years. According to the Humane Society of the United States, approximately 500,000 hens each year will benefit from this change.

"We are a brand that has our finger on the pulse of not only what appeals to our customers' tastes but also the issues they care most about, and they tell us they want food that's simple and easy to understand," said Brian Niccol, CEO, Taco Bell Corp. "Implementing this change at record pace underscores that we are always listening and responding to our customers, while doing what is right for our business."

The move also supports the brand's focus on disrupting the breakfast market with fun, craveable menu items that feature eggs, like the A.M. Crunchwrap, Biscuit Taco and breakfast burritos.

Taco Bell will transition to cage-free eggs in an industry-leading 12-month time frame. Taco Bell's eggs will be verified as "American Humane Certified" based on cage-free egg production standards set by the American Humane Association.

"Delivering a sustainable and safe egg supply to Taco Bell restaurants nationwide in one year is possible due to the brand's large yet flexible infrastructure, and years of close collaboration with our partners," Liz Matthews, chief food innovation officer, Taco Bell Corp.

Cage-free egg production supports the natural behaviors of hens, including walking, spreading of wings, nesting, and perching, and can lead to animals exhibiting lower levels of stress.

"Ingredient transparency is more important than ever to the next generation of Taco Bell customers. That is why we remain hungry and challenge ourselves to set ambitious yet achievable commitments that make our food better, without ever compromising the flavor that our fans crave," said Matthews.
Editors Insight: The quick serve restaurants and several national brands are engaged in a race to improve animal treatment, sustainability, GMO-free and gluten-free. Taco Bell's announcement about cage-free eggs follows similar announcement from McDonald's, Supervalu and General Mills Inc.
These initiatives oftentimes require large food companies to change suppliers and logistics providers. Supply chain service providers have to be able to conform to these requirements according to customers' schedules.
To implement many of these standards, companies oftentimes require more transparency of their supply chains. Supply chain service providers need to have state-of-the-art software that enables more transparency.
These are not small investments. But consumers' ability to access information about products they buy is forcing companies in many industries, including the food industry, to respond to public concerns. 11-17-15 By Elliot Maras