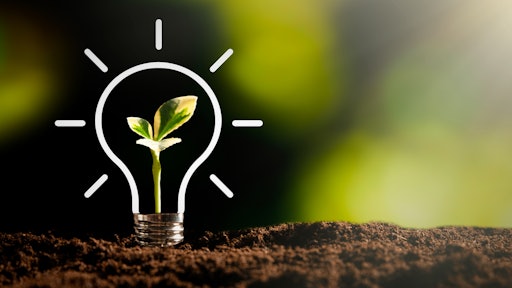 Proxima Studio AdobeStock_368293717
Since entering office, President Biden has issued executive orders to rejoin the Paris Agreement and establish a deadline to reach net-zero emissions no later than 2050. But, how will these new regulations impact the nation's supply chains? After all, according to the Environmental Protection Agency, a company's supply chain typically accounts for the majority of a company's greenhouse gas emissions.
Overall, supply chains are unlikely to experience an immediate impact. Many of the world's most influential companies that utilize robust supply chains have already made great strides to make them more eco-friendly through the implementation of efficient practices, renewable energy and electric vehicles. Many have even made public commitments to reduce their carbon emissions. In general, these regulations are in line with existing corporate priorities and won't require undue stress in order to be compliant.
What's more, a reduction in carbon emissions will likely be driven by the companies operating each segment of the supply chain, such as warehousers and transportation companies. For instance, while traditional methods of transportation, like rail, air and freight will likely still be used, transportation of goods will become more efficient as a result of transportation companies improving their own processes and technology, rather than as a result of actions from large corporations. Case in point: more transportation companies have adopted electric vehicles.
So, how will these regulations impact the supply chain talent pool, which has long struggled to recruit and retain a new generation of skilled talent?
Data analytic skills have always been critical in supply chain and logistics roles, but will be key in ensuring that the supply chain becomes more sustainable. To improve their own processes and implement sustainable practices, logistics companies need skilled talent that can monitor and analyze data in order to create action plans. However, despite this, job growth for supply chain managers and logisticians is expected to remain average over the next 8 years. While these skills will remain critical to these kinds of roles, demand for additional headcount will stagnate if there is wider adoption of systems like control towers that monitor real time data to provide insights into global supply chain.
In order to be more sustainable and efficient, supply chain leaders have been less inclined to store as much inventory on site. While the global pandemic has caused companies to rethink their just-in-time practices, the adoption and modification of these models will continue as the supply chain becomes nimbler and more efficient. At the same time, over the next decade, tactical roles in warehouses may become more automated through the use of artificial intelligence (AI) and autonomous vehicles, like trucks and hi-los or forklifts. However, the increased implementation of machines coupled with an aging population of skilled mechanics to tend to these machines is actually spiking demand for these professions. There is a huge demand for mechanics, maintenance technicians and maintenance managers. The Bureau of Labor Statistics projects that these positions will grow by 13% through 2029, much faster than average.
One additional benefit to the supply chain is that these regulations may help attract fresh talent to supply chain roles, which has long been a challenge for the industry. Millennial and Gen Z talent are drawn to companies that have a strong focus on environmental, social and corporate governance (ESG). With a brighter spotlight on the important role the supply chain can play in addressing global warming and reducing carbon emissions, a new generation of supply chain talent may see supply chain roles in a new, more attractive light.
Overall, while these regulations may seem drastic to the outside observer, they reflect initiatives already in the works at large corporations and logistics companies alike. While new technology, challenges and priorities may be changing the industry in some regards, skilled talent will always be instrumental to ensuring supply chain efficiency and success.