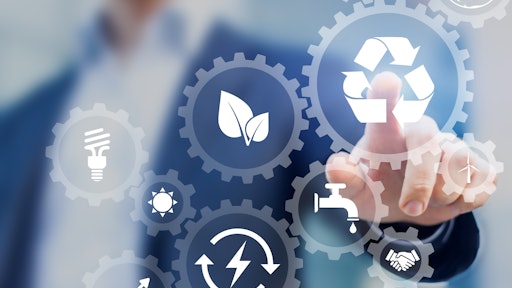 Getty Images
Do you ever think back to a time not long ago when food and beverage (F&B) supply chain management was difficult, but there was a sense of humble optimism and a firm belief that you controlled your own destiny? Your business understood where innovation was required and where execution was lagging. The focus was on education, building consensus and developing financial business justification for improvement initiatives. However, once the plan was approved, you implemented modern supply chain planning capabilities. And, there were difficult days addressing challenges like:
Long ingredient lead times

Price volatility

Safety and quality issues

High demand uncertainty and seasonality; slow and lumpy demand

Competitive pressure and near-constant promotional activity

Perishability

Frequent new product introductions

Exacting distribution requirements

Complex manufacturing constraints

Strict legal and regulatory requirements

Changing consumer tastes coupled with ever-increasing expectations
That lengthy list remains relevant. But, there were no pandemic-driven global disruptions of supply and demand. And, while pressure was mounting on F&B supply chains to embrace sustainability via transparency and full disclosure, there was more talk than action. Indeed, the concept of complete supply chain transparency was relatively unknown 15 years ago. Many companies ignored the topic while lamenting a lack of upstream supply chain visibility, or simply "greenwashed" their consumer base. Yet today, the issue commands the attention of leaders across many industries.
Companies are under pressure from regulators, consumers, non-government organizations and other stakeholders to share more information about their supply chains. And, the direct financial and reputational cost can be high. For example, F&B companies are facing pressure to reveal comprehensive information about ingredients, labor inputs, land stewardship and animal welfare.
As it relates to sustainability, the industry has awakened to the big picture - either take control or cede control. There is no wait-and-see, passive-engagement option.
The impact of the pandemic
Some industry observers expected the pandemic to serve as a litmus test. If the Coronavirus disease (COVID-19) slowed the momentum surrounding sustainability, so the theory went, perhaps the movement would lose steam and even fizzle out. Researchers are now studying how businesses reacted in 2020. The results might surprise you.
A report published by MIT's Center for Transportation and Logistics states that, rather than divert resources away from sustainability as the pandemic grew in strength, survey results suggest that COVID‑19 "did not significantly slow the push to make supply chains more sustainable."
More than 80% of survey respondents in the MIT study claimed the crisis had no impact or increased their firm's commitments to sustainable practices. Companies' overall commitment to social and environmental issues were similar between 2019 and 2020.
While it's true that progress toward sustainability came primarily from large (1,000-10,000 employees) and very large (10,000-plus employees) companies, the number and range of parties pushing companies to pursue sustainability remains steady. What seems clear is that:
Larger companies — the ones with the most to gain and lose and the ones often possessing significant supply chain strength — are leading the charge

External stakeholders are not backing off

Internally, company executives emerged as champions.
Putting sustainability into practice
The MIT report highlights how companies put their sustainability promises into practice. Two common approaches are noteworthy for F&B -- supply chain traceability and supplier development.
Traceability is needed to demonstrate transparency, the backbone of sustainability claims. A traceability solution produces a chain of custody for products and creates a compliance certificate summarizing each exchange of products and materials from farm to fork.
A traceability solution creates the potential for F&B companies to:
· Centralize information. Create and maintain comprehensive supplier profiles, certifications and evaluations, including supply chain hierarchies and geolocation maps
· Track chain of custody. Verify the origin, supplier and consumption of all materials used in finished products prior to shipment.
· Document transactions. Collect, organize and distribute supporting documents (purchase orders, packing lists and invoices) for every transaction in each tier of the supply network.
· Identify risk. Anomaly detection, exception alerts, advanced analytics and proactive notifications enable the discovery of any unauthorized or prohibited suppliers within the supply network.
Modern supplier development solutions, typically discussed in the context of broader corporate responsibility efforts, help F&B companies build stronger and more sustainable supply chains through better management of the growing number of corporate governance assessments and audits and through superior collaboration with the entire supply network. Benefits include:
· Reduced reputational risk with thorough, consistent and fast sharing of information. You can create transparency with your customers about your corporate responsibility practices.
· A stronger supply network. Set clear, consistent expectations and foster better communication and collaboration with your suppliers using a fair, balanced, open approach to supplier scorecards and sourcing decisions
· Increased efficiency of assessment processes through visibility of all types of audits and scores to drive better sourcing decisions by analyzing supplier compliance in light of current production plans
· Reduced misinformation risk through proactive, quick and consistent reporting of comprehensive assessment results.
Transparent and sustainable supply chains bring many benefits to F&B companies, including regulatory compliance, enhanced brand equity, customer loyalty and the ability to attract and retain top supply chain talent. In plain language, when investors, customers, employees and regulators are pushing companies toward sustainability, business leaders must respond with appropriate investments in scalable technologies. The best among them will leverage the pressure to create competitive advantage and gain market share. What does the future hold? It seems plausible that with the increased commitments to supply chain sustainability in the height of a pandemic, the future (post-pandemic normal?) will likely bring still greater investment. As the pressure and the scrutiny increase, so too will the importance of traceability and supplier development technologies.