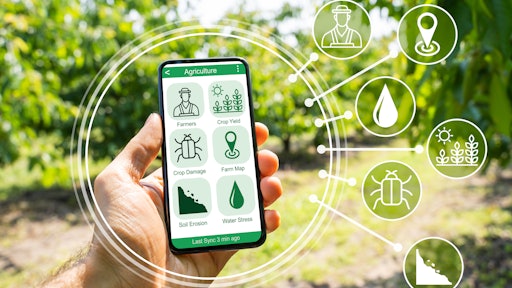 Andrey Popov AdobeStock_362224432
At COP26, governments and nations agreed on the Glasgow Climate Pact, which states that carbon emissions will have to fall by 45% by 2030 to keep the Paris Agreement's goal of 1.5°C alive. The Pact urges global companies to reassess their business strategies and carbon footprints in order to avoid dire consequences.
As more global commitments are made, the pressure to reduce emissions builds. So far, over 100 nations have pledged to cut 30% of their methane emissions by 2030. And over 450 financial institutions overseeing $130 trillion in assets said they were committed to aligning their portfolios to achieve net-zero emissions by 2050.
These commitments are a step in the right direction, but organizations must also address their Scope 3 emissions to turn talk into action and commit fully to using their purchasing power to scale sustainable practices across the value chain.
These early signs of alignment between commitments combined with the ambitions of organizations will accelerate the need for such alignment in the deeper workings of the global economy to achieve tangible progress toward climate change mitigation.
Misalignment risks of current policies
Current policies like the Glasgow Climate Pact are designed to guide nations and businesses to reduce their carbon footprints; they use a narrow range of "pass/fail" criteria, but this is limited to avoiding risk and fall short of helping organizations to measure real progress on reductions.
For example, the Glasgow Climate Pact states that global companies must reassess their business strategies and carbon footprints to reap monetary rewards. There are repercussions in failing to comply, including risk events and monetary fines.
In Europe, a proposed carbon border tax places a higher tariff on goods from countries that do not meet the EU's environmental standards. Imposing this tax would create unnecessary competition between nations. The problem is that global warming is a global problem that requires a global solution, not global competition. Governments and nations should focus on improving their supply chain sustainability and reducing their carbon emissions, not competing with other countries and looking for ways to avoid paying a tax to export their goods.
Another point to consider is underdeveloped countries' inability to fund the adaptations needed to achieve sustainability goals. The annual adaptation costs in developing countries are an estimated $70 billion, which isn't attainable for poorer countries. With this amount already out of reach, a carbon border tax would hurt exports and economic activity in the very countries that need to invest in sustainable transformation. Instead of taxing imports from low-performing countries, a more effective method would be to encourage companies to be more transparent about and incentivize their suppliers to reduce -- the imported carbon embedded in the products and services they source from overseas. By doing this, these companies put a spotlight on their own rising footprint, which will motivate them to drive improvement urgency with suppliers. The key is positioning companies to collaborate and improve. That's not possible when they fear a monetary penalty.
A global supply chain is fraught with immense risks, including fines for non-compliance, product cost increase from volatility risk, revenue loss from supply disruption risk and value loss from brand risk. Smart leaders need to be proactive as they look to mitigate these risks, starting with achieving alignment through sustainable procurement and similar business relationships, which is key to driving positive change.
The path to alignment
Organizations must make sure their suppliers align with the same organizational sustainability goals. An optimal path forward is to ensure that their supply base is in sync with them on established sustainable policy frameworks, such as the 10 Principles of the UN Global Compact, the Global Reporting Initiative (GRI) standards, the ISO 26000 standard and more.
Organizations must also limit their exposure to supply chain risks as they strive to accomplish genuine and measurable change toward sustainability goals. Creating a positive brand image can be achieved by exercising responsible procurement practices and minimizing environmental impact. For example, integrating tools for measuring and monitoring trading partner sustainability performance enables organizations to seamlessly share their sustainability performance to engage teams in risk and performance goals.
By achieving alignment with their supply base, organizations can confidently move forward on their sustainability journey. The benefits speak for themselves in risk mitigation, improved procurement metrics, cost savings, innovation and more.
The future of alignment
According to McKinsey Sustainability, "commitments to systemic change mean that net-zero is now an organizing principle for business" and that other trends and forces – such as COP26, regulations, demands from customers and consumers, as well as stakeholder and investor demands – are rallying around the same vision.
In 2023, we are hopeful that organizations will prioritize working together with their supplier base to fight climate change by identifying best practices for reducing carbon emissions and improving their supply chain's sustainability.
Climate change mitigation is an attainable goal for progressive business leaders who are serious about tackling adverse social and environmental impacts in their supply chains. With the support of their governments and nations, these leaders are poised to improve supply chain sustainability and improve our world for future generations.