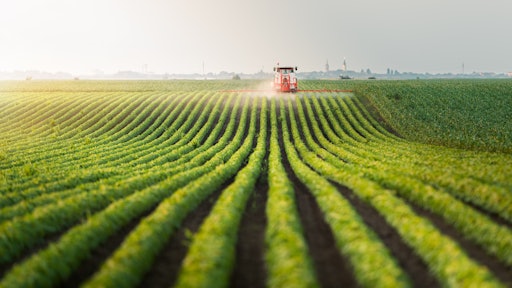 Dusan Kostic - stock.adobe.com
Public food procurement plays a critical role in feeding many people worldwide, particularly children from food insecure households. Further, it is widely acknowledged that this spending can be leveraged to meet a variety of goals, including climate change. Yet determining how to set these public food procurement policies is complex.
To better understand these complexities, the Foundation for Food & Agriculture Research (FFAR) is awarding $954,556 to Colorado State University (CSU). CSU, Cornell University, Glynwood Center for Regional Food and Farming, NY Farm Viability Institute and The Rockefeller Foundation to better understand and investigate food procurement.
"Food procurement is a complex process that has many associated rules, regulations and challenges, especially with local procurement efforts," says Dr. John Reich, FFAR scientific program director. "The way institutions purchase food can positively impact a food system, and strong modeling will better support their decision-making process and the food purchasing environment."
Key takeaways:
Dr. Becca Jablonksi, associate professor and co-director of CSU's food system institute, previously received a

FFAR

Tipping Points grant to help evaluate the potential for Denver-based food policies to support food system efforts statewide, with a specific focus on bringing regional stakeholders into the discussion with urban decision-makers. The team studied potential economic, environmental, social and health impacts resulting from implementing the Good Food Purchasing Program (GFPP), an initiative designed to promote healthier, more sustainable food procurement practices.
Jablonski and her team aim to co-create a replicable and adaptable model that municipalities can use to guide food procurement decisions.
Researchers aim to extend the modeling effort developed as part of

FFAR's

Tipping Points Program to understand the tradeoffs associated with the implementation of different potential procurement scenarios for New York City food procurement.
"As cities across the world leverage public food procurement to meet a myriad of climate, health, community development and economic goals, it is critical to understand the tradeoffs and co-benefits of these policies and programs," says Jablonski. "This research will be guided by partners in New York City working with farmers and other supply chain stakeholders in New York State and supported by a national and international advisory team to support model replicability."