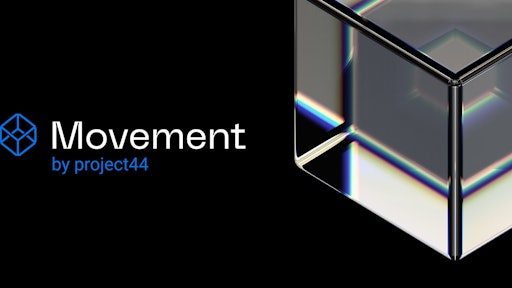 project44
project44 launched Movement by project44, a game-changing platform that gives all supply chain partners — including shippers, carriers, logistics professionals and more — the transparency and collaboration they need to make supply chains work by combining the entire project44 product suite into one cohesive platform.
"People, organizations and economies depend on the efficient movement of goods around the world, but the past few years have shown how volatile demand capacity is, how difficult it can be for carriers to find the right loads and how unpredictable delivery times are," says Jett McCandless, founder and CEO, project44. "Movement enables visibility, agility and workflow automation, but most importantly, it fosters collaboration. That is the key. Because together, we can make supply chains work, improve lives and ensure access to the goods the world needs."
From PR Newswire:
Movement empowers teams to manage exceptions, streamline shipment operations, automate manual processes and collaborate to resolve customer issues, all from a single platform.

It provides complete order-level visibility across all modes globally, including multimodal estimates.

With Movement, shippers can increase lead time reliability and improve on-time delivery to cut costs and improve customer satisfaction.