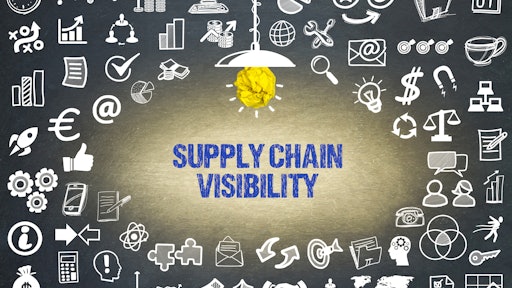 magele-picture AdobeStock_389905434
FourKites announced a new Inbound Visibility solution that provides a highly predictive, accurate and seamless way to manage all inbound orders and shipments across all modes, through the entire order lifecycle.
"Our Inbound Visibility solution is a high-impact innovation to tackle one of the most complex, enduring challenges in the industry," says Priya Rajagopalan, chief product officer at FourKites. "As the only real-time visibility provider that offers true order lifecycle visibility, starting before a shipment is even tendered to the carrier, we are uniquely positioned to connect the dots at the order level all the way across the supply chain, giving each stakeholder the information they need to take action, and creating even greater value for our customers."
Key takeaways:
By analyzing real-time data throughout the freight journey, the solution enhances a company's ability to manage all inbound shipments and orders accurately. Moreover, it helps users across an organization identify disruptions and prioritize actions based on those that will have the highest impact on the business.
This Inbound Visibility solution provides deep inbound shipment- and order-level insights across all modes to all stakeholders in a secure, integrated platform.
With tracking that starts before a shipment is even tendered, users can access actionable data across each stage of an order's lifecycle and identify if an order is late or short-filled up to four weeks before delivery, allowing ample response time. Moreover, any disruptions detected are assigned a dollar amount to help teams prioritize their actions based on business impact.