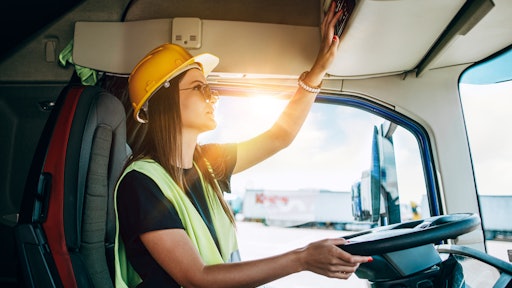 Dusko AdobeStock_424011513
Ever since the pandemic, there has been a surge in online orders, especially in the food and beverage (F&B) sector. Restaurants made home deliveries easier with options to place orders from their website or app. Some listed their businesses in food aggregated platforms. To ensure timely deliveries, restaurants started using third-party logistics (3PL) providers. However, the F&B sector soon realized that it was a time-consuming and complex process with poor visibility of operations.
Today, let's meet Aaron. He's the store owner of a successful fast food restaurant. His business has maintained a high standard of food quality. It used to receive several orders, causing a sudden spike during peak lunch and dinner hours. Though Aaron had signed multiple contracts with 3PL carriers, he had to manually assign orders to carriers and had no control over fleet visibility. Aaron turned to a delivery management platform provider while searching for a way to ensure end-to-end visibility of orders and fleet operations.
In comes a carrier integration marketplace (CIM) to help Aaron streamline delivery operations, handle order surges, ensure timely delivery and give Aaron complete visibility of the orders.
What is carrier integration marketplace?
CIM is a comprehensive solution that helps the F&B sector streamline and automate delivery processes using multiple carriers. It helps restaurants compile multiple delivery operators in a single platform and assign orders based on their priority. CIM allows easy system integration to carriers (with a single toggle) to get businesses access to a wide range of carriers. The restaurant can set priorities to choose the best carrier based on rate profile, distance to store, skill sets, customer ratings, and more.
How can CIM get complete control over your delivery operations?
CIM helps restaurants address any potential issues proactively and provide complete visibility with accurate delivery updates to customers. With the help of APIs and webhooks, communication was simplified between the restaurant and the 3PL provider. Some of the major pointers include:
Access to a wide range of carriers. The CIM opens a plethora of carriers with which restaurants can associate during the delivery of orders. This not only helps ensure timely delivery, but also competitive pricing and improved service quality. Restaurants can now compare carrier rates, delivery time, and customer reviews to help make informed decisions when selecting the best carrier for delivery operations.
Streamline operations. The use of CIM with a delivery management platform will ensure automated order processing, tracking, and notifications, all within a unified interface, thus eliminating manual order assignments, reducing errors, and saving time and resources. The additional benefit is getting real-time visibility on orders even after assigning orders to 3PL providers. This helps offer accurate delivery updates to customers to enhance brand trust and loyalty.
Automate carrier assignment. Restaurants no longer have to worry about assigning orders to carriers to get the order delivered. The delivery management platform will automatically select the best carrier and avoid assigning orders to inefficient carriers. It further helps understand how efficient your in-house fleet operations are and how things can be further improved.
Enhance customer experience. With the help of white-labeling and unified tracking experience, neither the customer nor the operations team has to worry about the delivery experience. CIM's integrated tracking and notifications feature keeps customers informed about their order's progress, reducing anxiety and improving transparency.
Analytics. The operational team can get great insights into fleet management by leveraging data obtained such as carrier performance, delivery cost, etc. This helps restaurants to optimize their carrier selection strategies, and negotiate better deals based on order volume. This helps businesses make data-driven decisions to drive business growth.
Aaron ensured none of his orders got delayed and customers enjoyed their meals hot and fresh. Using a CIM, powered by a delivery management platform, helped Aaron have complete control over delivery operations. This ensured end-to-end visibility over operations and improved customer satisfaction. Today, Aaron's fast food restaurant is not facing any delivery hurdles and has shown an increased growth rate of 10%