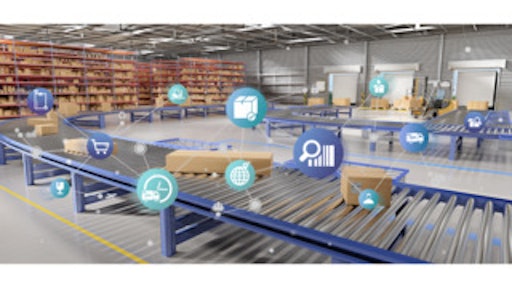 ©Production Perig - Stock.Adobe
Tracking supply chains over the course of the past two years has been like losing in the game of Tetris.
The blocks continue stacking on top of each other at an increased speed. A hard drop, with no way out. And, the blocks, representing disruptions, come in different shapes and from different directions, therefore creating blockages in different areas.
Maneuvering through these bottlenecks and disruptions can also be compared to a game of dodgeball. Supply chain leaders are constantly dodging and pivoting to make it to the finish line, wherever and whatever that may be.
From upended to mended to what some may deem as "The Next Disruption," the state of the supply chain has gone from bad to worse and back again.
Driver shortages. Ingredient price hikes. Ships stuck at sea. Bare grocery store shelves. And, consumers requesting next- and/or same-day delivery of everything from milk and cheese to pharmaceuticals and clothes.
Just when we think we're turning a corner and then a hurricane hits, a ransomware attacks and the cold food chain begins to bend a bit more.
But, all is lost if companies cannot take lessons learned from the onset of the pandemic and apply them toward mitigating these threats and challenges for the future. The supply chain industry will never recover if companies resort to their old ways or fail to innovate and adapt accordingly. And, the industry as a whole will never be able to re-orient the way the blocks fall if they don't implement automation.
Whether you're aiming to clear the lines, rotate the blocks, duck, dip, dive or dodge the next supply chain disruptions, how you maneuver now will help your company get back in the game and win.