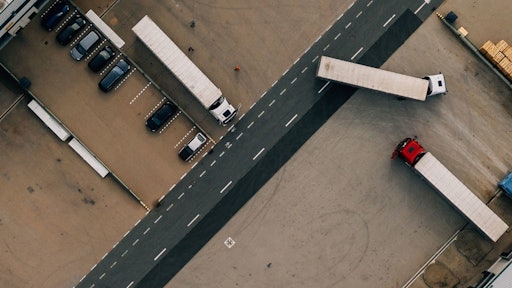 project44
project44 launched Yard Solutions, a comprehensive set of dock, yard and asset management capabilities designed to improve efficiency and automate yard operations from a single platform.
"Moving goods efficiently and with discrete visibility through yards can be a challenge," says Kiruba Raja, general manager of yard solutions at project44. "Our innovative Yard Solutions enable shippers and logistics service providers to reduce time in overall gate management workflows, lower costs spent on yard equipment and optimize processes in the warehouse, such as load prioritization and dock door assignments."
From PR Newswire:
The Yard Solutions suite includes slot booking, yard visibility and yard management, provides real-time location tracking and uses IoT automation to improve yard inefficiencies.

Other features enable facility and operations managers self-service for the carrier arrival and departure processes, improve operational efficiency, streamline yard operations, enhance yard forecasting and planning processes and utilize enriched data to run reports and advanced analytics across single or multiple yards.

Yard Solutions integrates directly with

project44's

first, middle and last-mile offerings to unify disjointed supply chain processes into a single view.
"Adding slot booking, yard visibility and yard management capabilities to our market-leading supply chain visibility platform provides our customers with even greater end-to-end real-time tracking of their goods," says Vernon O'Donnell, chief product officer of project44. "By enhancing the fulfillment process and improving yard efficiency, those organizations can deliver an optimal customer experience from start to finish."