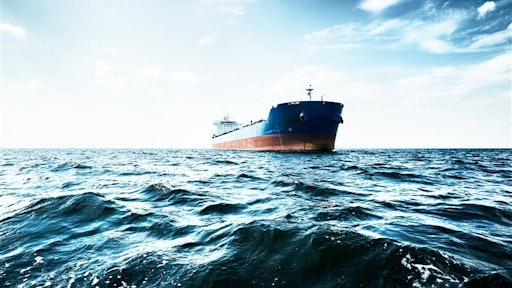 Alex Stemmer
Significant supply chain disruption used to be rarer. It was a global news story when a certain foodservice establishment ran out of chicken, for example. A year and a half into the pandemic, though, historically stable supply chains continue to falter due to disruptions that the Biden administration has deemed "significant and widespread." As the pandemic-fueled global supply chain crisis continues, huge companies have started chartering their own shipping vessels to transport products from overseas. While behemoths can afford to spend $40,000 a day to charter their own ships, what about the companies that don't have those vast resources?
With the holiday shopping period quickly approaching and no end to these disruptions in sight, companies must look to get ahead of the curve and future-proof their supply chain. Businesses can reconcile the need for steady and stable supply with more agile inventory mandates by using future-proofing strategies and technologies, like advanced enterprise resource planning (ERP) software, that can help strengthen supply chains, no matter their source, scope or duration.
Increasing reliability
Single-supplier frameworks are no longer sufficient for stability. Besides continued uncertainty on the ongoing impact of the Coronavirus disease (COVID-19) and Delta Variant worldwide, reliance on single-source solutions puts companies at risk when events like global weather disasters occur. To increase the reliability of a supply chain, businesses should start by analyzing current processes and areas for improvement. For example, while overly diversifying a company's supply chain can cost much more in contractual obligations, adding select suppliers from disparate geographical areas can help to minimize the impact of regional or world-scale events.
Automating supply chain processes
Companies must also embrace the increased need for autonomous, digitized supply chain processes. This includes seamless purchasing control and real-time inventory management. Real-time inventory management is crucial in a multi-modal supply chain future. Gaining complete visibility into stock balances, inventory location, quality control, replenishment requirements and import tracking can help ensure that the right products are on-site when needed most.
Businesses can also improve overall productivity and reduce error rates by focusing on end-to-end operational processes that minimize the need for manual processes. With business intelligence (BI) integrated with ERP, companies can better manage suppliers at every stage of the supply chain. Reducing purchase complexity, such as streamlining supplier invoice entry and product category management, also keeps costs down.
Integrating service teams
Navigating the challenges of an uncertain supply chain can be significantly eased by seamless interactions between business departments. Silos within a business can detract from efficiency. If inventory, stock and transport information aren't easily accessible to teams across an organization, the results can range from missed opportunities in new markets to customer service dissatisfaction.
Customers today expect fast, real-time responses and do not tolerate being left in the dark about when their order will arrive. Sales and customer service teams must have accurate quotes, existing stock inventory and pricing data at their fingertips, along with a complete understanding of customer activity. Internal teams must prioritize collaboration to better interact with and understand the customer's needs.
Ultimately, supply chain problems cause significant hardship for businesses. In this new COVID-19 era, businesses can no longer afford to rely on single-source suppliers. Companies need supply chain models that both meet current needs and help future-proof procurement and operations against the potential of ongoing worldwide disruptions. The shortest path to this more stable supply chain future despite COVID-19-related challenges? Investing in a modern ERP solution that provides in-depth business insight, removes silos between teams and improves responsiveness.