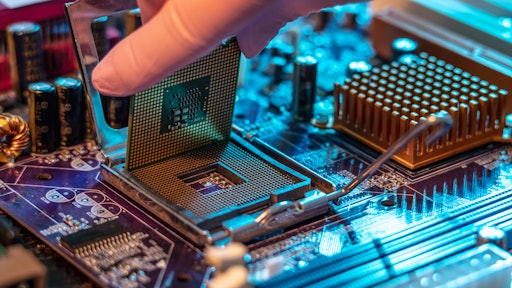 Artem - stock.adobe.com
Digital transformation can have a real impact on food and beverage business outcomes. It can deliver increased revenue and profits, new sources of growth, optimized productivity and efficiency, as well as increased brand value.
The reality today is that food production, processing, distribution and consumption are all touched by technology in different ways. Hence optimizing end-to-end processes with a focus on increased efficiency, safety, sustainability and innovation can yield amazing long-term benefits.
While automation plays a key role in most digital transformation initiatives in food and beverage companies, SAP automation specifically brings a comprehensive visibility into business operations. By leveraging modern SAP automation techniques, organizations with high performance supply chains enjoy exceptional business performance due to the invaluable visibility into their business.
You'll be better prepared for targeted marketing and the ability to predict trends more accurately. The food and beverage industry isn't immune to trends, so being able to understand where consumer tastes and desires are shifting is crucial to the success of any business.
But even with evolving technology at hand, there are still some obstacles preventing many food and beverage companies from fully transforming their operations, especially their data management processes.
Growing complexities of an F&B major
The Strauss Group is the largest food distributor in Israel. With a portfolio of several multinational companies, they must organize and collaborate with worldwide brands to make numerous products available across the globe. To do this, the Strauss Group has employed around 100 SAP systems using virtual machines to cover critical applications and routine processes.
It is a serious challenge to monitor such SAP environments through manual processes. And with thousands of users accessing systems in data centers, the complications just grow exponentially.
Delivering on an exponentially increasing volume of data
Imagine you've collected petabytes (1M gigs) of data from millions of customers worldwide. How do you efficiently and effectively sift through all that data? To complicate this even more, what if, like the Strauss Group, your business is spread out across the globe? Not only do you have to collect the useful data, but you also have to distribute it to the correct locations. Then you must apply it to the right business functions such as warehousing, shipping and accounting.
SAP

solution manager creates reliability and efficiency roadblocks
According to the team's manager Alon Senderovitz, the complexity made administration and monitoring extremely difficult due to the company's distributed computing requirements. Adding new systems was even more challenging, since monitoring scheme replication required hours of tedious, error-prone, time devouring administrative work. Moreover, administrators had no way to guarantee that a new monitoring configuration would even work as expected.
The Strauss team feared that every single solution manager upgrade would produce overall system instability and several other negative side effects. Additionally, the SAP solution manager already had several implementations bolted on, including central user administration, central customizing and business process change analyzer, further complicating new instance provisioning. In many cases, the alerts sent out by the solution manager system were so cryptic and difficult to understand that administrators were unsure how to react.
A hassle-free experience
The SAP Basis team at Strauss now operates the AIOPs platform via a single window showing all critical conditions and system warnings. The system forwards the most important alerts by email and text message to individual team members. Alerts from SAP job monitoring, locked users and other alerts go directly to the corresponding departments such as finance, sales or human resources. False alerts have been reduced significantly, and the new simplified maintenance interface gives the team added time and resources for more strategic projects.
A subset of alerts also goes to the local eyeShare installation, triggering further action based on predefined rules.
"I had one employee spending at least 10 hours every week just maintaining the SAP solution manager," says Senderovitz. "We were amazed by the simplicity of the AIOps platform, how easy it was to add new monitored objects and to set up instant notifications."
Conclusion
The food and beverage industry could greatly benefit from SAP automation. This means enabling a resilient business operation while accelerating workforce productivity and innovation. Once you have an uninterrupted end-to-end process in place, bringing a level of efficiency and reliability to your business is just a matter of time.
*This case study suppled by Avantra.