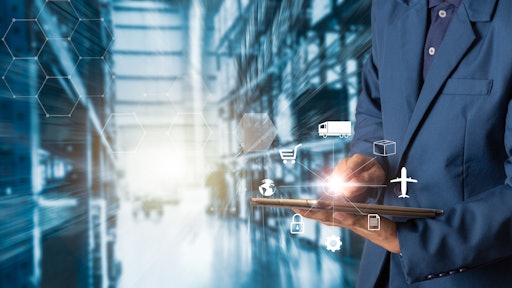 Getty Images
The battle for the last mile and the last 100 feet is fierce in the food delivery business and the No. 1 priority for businesses is to find a long-term competitive edge that matters. While some may be enticed to work with some companies for logistics and navigation technology, it's best to steer clear of partnering with tech giants because your success and their business model may not be aligned. Instead, do some research and select a purpose-built technology solution with robust data and superior privacy features to retain control of your brand, precious data and win the hearts and minds of loyal customers.
Although some online search engines may help e-commerce and food merchants optimize their delivery experience and overcome fleet management challenges, businesses should proceed with caution when utilizing an industry behemoth for last-mile fleet solutions and cloud fleet routing.
Beware that relying on search engines means giving data to them, who can then leverage that data to position them as an intermediary in other industries, for example, food delivery. If search engines get access to logistics data, they will likely follow this pattern and leverage it to create a marketplace that neutralizes the unique competitive aspects of each logistics provider. Further, these search engines cannot provide the same level of flexibility and customizability necessary to win the war of the last mile, instead keeping the most compelling features for use in their own products. It makes more sense for businesses to use an agnostic technology that is purpose-built for its businesses to get a competitive advantage that does not bind them to a rival.
The Top 5 things that drive a successful e-commerce delivery business are paying attention to the 5 D's:
Design of the distribution network. Quickly understand your network's reach and identify gaps by finding the best locations for distribution locations to maximize serviceable customers, eliminate service gaps and ensure delivery SLAs can be met. It starts by planning and your distribution strategy based on where your potential customers are located.
Dispatch efficiently. Select the best vehicle for each task to maximize fleet utilization and minimize downtime. Find the best driver for every delivery. Batch deliveries efficiently and plan drop-offs in the ideal order
Deliver on time. Give drivers the tools to make deliveries efficient, resulting in fewer unexpected delivery issues. Turn-key navigation app built specifically for delivery drivers. Embed customized turn-by-turn navigation directly into your app.
Driver and asset safety, protection. Defend and protect vehicles, packages and drivers. Gain visibility in your fleet's operations. Keep drivers safe on the road. Artificial intelligence (AI) technology acts as a second set of eyes to track road and driver activity, which includes near-misses, hard braking, collisions and more. This information can be relayed to a fleet manager dashboard providing real-time visibility into how the fleet and drivers are performing.
5. Delight customers. Exceed customer expectations by making checkout quick and easy, keeping customers informed about delivery status and making deliveries as promised. Faster, more accurate address entry means more sales and fewer misdelivered packages
In today's on-demand economy, brands are focused on winning the race for last-mile delivery, and even the last 100 feet of a delivery, to win the hearts and minds of consumers. The world's biggest brands compete and win because they demand technology with end-to-end support from designing distribution centers to reaching the end customer at both peak efficacy and peak safety. While speed is important, the next phase of the battle will be all about efficiency and long-term profitability.
It is inevitable that the bottom line, rather than the fastest delivery, becomes the winning strategy because the profit margins for the fastest delivery are so tight that this battle is unsustainable. Currently, the marketing spend is high (80%) for direct response advertising vs. brand advertising in the battle for immediacy and instant gratification. The next differentiator will be focusing on new efficiencies to drive profits because many companies today overspend to drive delivery times and awareness. Expect a move toward consolidation with companies acquiring other companies that enable them to tap into new operational efficiencies. However, the pivot to an efficiency model will be painful for many. Selecting a holistic/all-encompassing/end-to-end geolocation platform to provide real-time situational awareness and real-world constraint-based optimization will be the difference between profitability and ruin.
With the right technology fueling the logistics journey, sales are increased, new efficiencies are unlocked and customers stay loyal to the brands that deliver to the right address, on time, with an easy checkout experience. The competitive edge that matters to win the battle for the last mile, the last 100 feet, and to win the hearts and minds of consumers is all about leveraging the best data and technology.