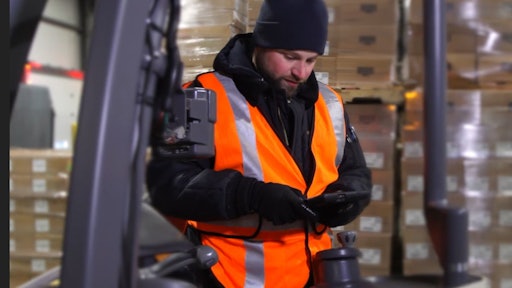 Rite-Hite Corp.

Gone are the days of traditional methods of coordinating logistics operations, such as spreadsheets, 2-way radios, yard checks on foot and more.
That's because Rite-Hite created a new way to get things running smoothly – from loading dock logistics to trailer management.
Dok-Vu is a secure, browser-based software system that connects forklift drivers and other material handlers with managers, yard personnel and carriers.
Dok-Vu's intuitive loading dock dashboard provides an at-a-glance status of each dock position. And, accessible via platform-integrated tablets on forklifts and other approved devices, the Dok-Vu dashboard displays critical logistics operations information such as trailer presence, loading/unloading activities and dock status.
Employees involved in logistics functions can see at-a-glance status of every dock and trailer. Carriers can avoid long lines and wait times by checking themselves in and out and receive text alerts on unload status. And, managers can manage appointments, monitor dwell times and help keep docks fully utilized.