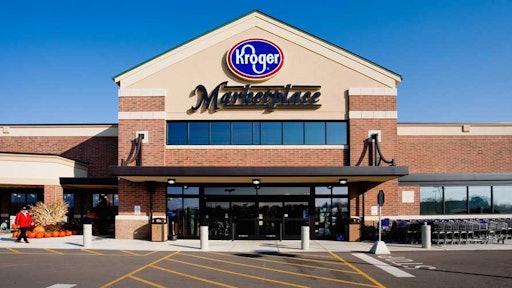 Kroger launched its new "Scan, Bag, Go" technology in Alpharetta, Georgia in an attempt to challenge Amazon's grocery store Amazon Go.
According the the Atlanta Business Chronicle, customers will be able to use a wireless handheld scanner or a smartphone app to scan products while they shop. Customers will then be able to bag the items as they go and pay on their smartphone or head to the self-check out.
There is no fee to use the new technology.
Kroger has not said if it plans on rolling out the technology to more stores.