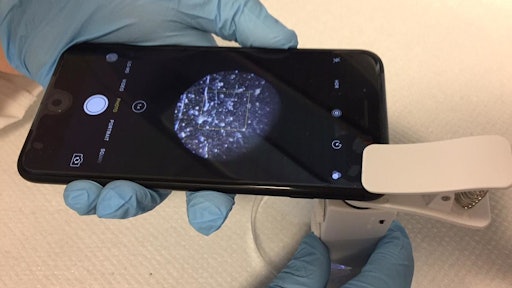 Food scientists at UMass Amherst are developing an app to make preventing food poisoning easier. Lynne McLandsborough and Lili He developed the software that uses a $30 microscope attachment that clips on to your smart phone. The device works in conjunction with a chemically coated chips that binds to bacteria.
After coating a chip with salmonella, they were able to take a picture with the microscope attachment and see the contamination via their smart phone. The app could also help test water after a natural disaster to see if it's safe to drink or not.
He and McLandsborough hope that consumers will use it in their kitchens one day. However, they are many years away from putting the product on the market.
To read the full original article, please click here.