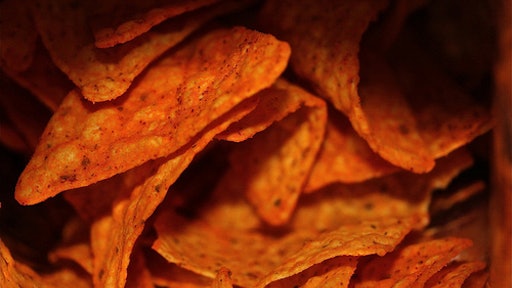 In a podcast interview with Freakonomics, Pepsi Co. CEO Indra Nooyi commented on the way gender differences are helping develop future products of Doritos.
Nooyi suggested in the interview that women don't like to crunch the chips that they're eating too loudly or lick seasoning off of their fingers. Nooyi continued to explain that the chip brand wants to change its packaging for women because "women love to carry a snack in their purse."
The news of the gender-specific chips went viral and created a sea of backlash against the company on social media. Various users wondered if the announcement was satirical, while others criticized the company for conforming to gender norms.
women: give us equal pay
the world: look, a KFC female colonel!
women: we said equal pay
the world: doritos won't crunch anymore!!!
women: EQUAL PA-
the world: have you tried "BIC PENS FOR HER"??

— Ali Vingiano (@alivingiano) February 5, 2018
I am now angry at Doritos.

— snddoɥ ʞɹɐɯ (@markhoppus) February 5, 2018
About to sit down and write an angry letter to Doritos. pic.twitter.com/CXEWt1Xb1s

— Molly Hodgdon (@Manglewood) February 5, 2018
Has anyone at Doritos ever met a lady

— Danielle Sepulveres (@ellesep) February 5, 2018
Good news, ladies. We got a female Colonel Sanders and Doritos that don't crunch, so feminism is cancelled. We've achieved equality.

— OhNoSheTwitnt (@OhNoSheTwitnt) February 5, 2018
But the Doritos thing isn't real, right? Like it cannot possibly be real.

— Busy Philipps (@BusyPhilipps) February 5, 2018
I want to read every study, every poll, every analytic, every single email sent internally at Doritos about this new "lady chip." Fascinating and absolutely insane that they thought it was a good idea.

— Payman Benz (@PaymanBenz) February 5, 2018
.@Doritos we've been through enough this year.

— Bess Kalb (@bessbell) February 5, 2018
To read the full original article, please click here.