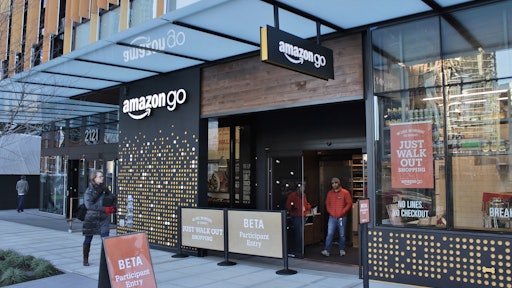 More than a year after it was introduced, Amazon will open its new store, Amazon Go, in Seattle.
Shoppers will be able to scan their smartphone with the Amazon Go app at a kiosk, pick out the items they want and leave. With the combination of computer vision, machine learning algorithms and sensors, the store can tell what people have purchased and charge it to their Amazon accounts. If someone were to put an item back on the shelf, they would not be charged.
Even though the store is without cashiers it still has employees to make food, stock shelves and assist customers.
The Amazon go store adds to the company's growing physical store presence and its expansion into the grocery industry after its purchase of Whole Foods last year.
To read the full original article, please click here.