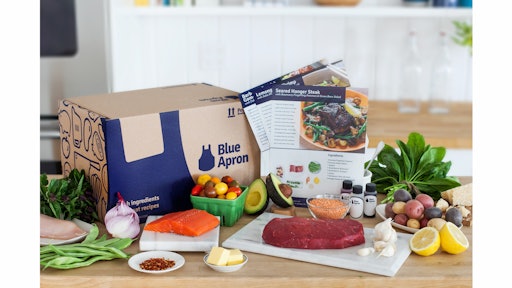 Struggling meal-delivery kit maker Blue Apron just got a new CEO. The company said Thursday that co-founder and CEO Matt Salzberg was stepping down. Chief financial officer Brad Dickerson, who has been with the company since February 2016, will take over.
It's been a rough going for Blue Apron since its initial public offering in June. Its shares have tumbled nearly 70 percent amid Wall Street skepticism about its big losses and intense competition from services like HelloFresh, which went public in November.
Blue Apron had about 856,000 active customers in the third quarter, down 6 percent from a year ago, it reported earlier this month.
To read the full original article, please click here.