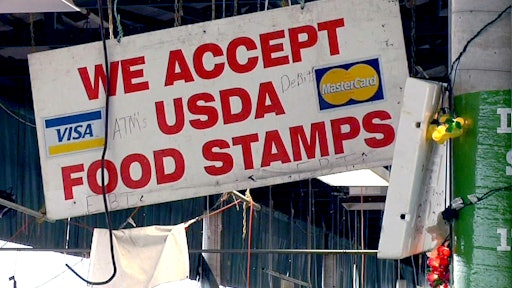 Seven grocery retailers were selected by the U.S. Department of Agriculture (USDA) Thursday to take part in a pilot program designed to enable participants in the Supplemental Nutrition Assistance Program (SNAP)—formerly known as the food stamp program—to purchase their groceries online.
The two-year test is slated to begin in the summer. Participating grocers will operate in seven states, encompassing rural and urban areas, according to the USDA.
Companies and the states selected to accept SNAP payment are:
Amazon.com Inc., Maryland, New Jersey and New York.
FreshDirect LLC, New York.
Safeway Inc., Maryland, Oregon and Washington.
ShopRite, Maryland, New Jersey and Pennsylvania.
Hy-Vee Inc., Iowa.
Hart's Local Grocers, New York.
Dash's Market, New York.
For more information about the program, read the original article here.