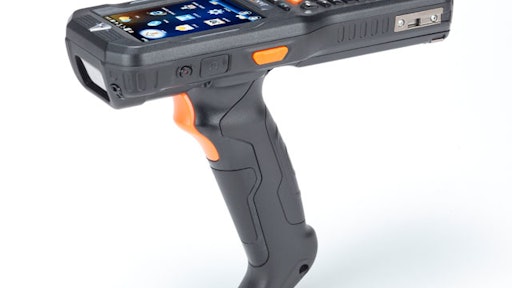 WOODBURY, N.Y. – Dec. 1, 2016 - Janam Technologies LLC, a leading provider of rugged mobile computers that scan barcodes and communicate wirelessly, announced today that Draeger's Supermarkets, an upscale grocery chain in one of the most tech-savvy cities in the United States, has deployed XG3 rugged mobile computers from Janam to improve inventory management in its grocery and housewares departments.
In operation for more than 90 years, Draeger's is a family-owned and operated grocery chain in the San Francisco Bay Area. Committed to providing its customers with an experience superior to that of its competition, Draeger's worked closely with Straight-Line Solutions, a leading provider of wireless and mobile data collection solutions, to select a rugged device that could optimize its inventory of home goods, fresh and short-shelf-life products.
KEY FACTS
With its internally developed inventory management software running on Janam's XG3 mobile computers, Draeger's is improving its replenishment processes and ensuring customers always have access to the highest quality specialty and gourmet foods, produce, meat and home goods.
Draeger's selected the XG3 because it is faster, lighter and more affordable than other gun-shaped mobile computers on the market. The company realized immediate cost-saving benefits when standardizing on Janam's XG3 rugged mobile computer.
Equipped with Zebra's SE965 laser scan engine, Janam's XG3 provides Draeger's with rapid and accurate barcode scanning to drastically reduce the time needed to complete in-store tasks.
Utilizing a custom Wavelink® Terminal Emulation client designed especially for Janam's XG3, Draeger's provides mobile workers with access to applications residing on their host system, while ensuring productivity is optimized.
The XG3 survives multiple six-foot drops to concrete on all sides across a full spectrum of temperatures and delivers industry-leading battery life with a standard 5200mAh hot-swappable Li-ion battery – ensuring uninterrupted operation throughout the workday.
R
About Draeger's Supermarkets
Draeger's has been celebrating family and food since 1925 when founder Gustave Draeger opened "Draeger's Delicatessen" on a street corner in San Francisco. Still family-owned and operated today, the stores have transformed into true "marketplaces" where customers can find the highest quality specialty and gourmet items, produce, meat, wine, liquor, prepared bakery and deli foods, flowers and housewares.