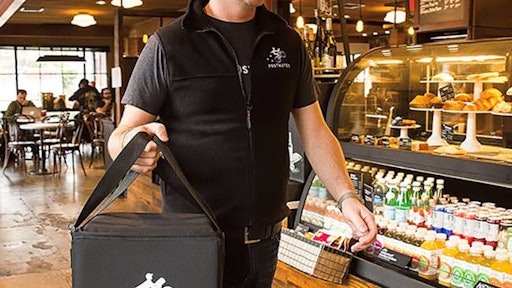 On-demand delivery app Postmates raised an additional $140 million in a new funding round led by Founders Fund, as reported by TechCrunch.
Despite Postmates' "very fast growing" business, CEO Bastian Lehmann told TechCrunch that it was a challenging environment to raise financing. We're seeing a "fundraising environment that has cooled, specifically in the on-demand space," Lehmann told TechCrunch.
Once a hot investment category, venture capitalists have turned sour on the on-demand space because many startups struggled to make their unit economics work. Postmates, in particular, was one of the companies that had a lot of naysayers in VC community.
Now completing over 1.5 million deliveries per month, the company could hit profitability as soon as next year, "if we choose to do so," claimed Kristin Schaefer, Postmates' vice president of growth and strategy. But she said the new capital will mostly be used to improve engineering and expand to new markets. Emphasizing their efforts to compete with Amazon Prime.
But Amazon is not their only competitor. From DoorDash to GrubHub, there are countless delivery apps and Uber has become a formidable opponent, with the expansion of Uber Eats.
"You will see us become very aggressive in defending and growing our market leadership," said Lehmann.
To read more, click here.