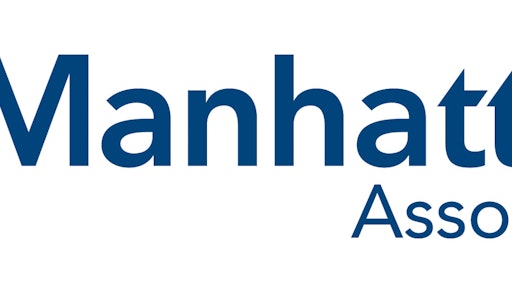 Manhattan Associates Inc. announced that Giant Eagle, one of the largest U.S. multi-format food, fuel and pharmacy retailers and distributors, and the No. 1 supermarket retailer in its region, implemented Manhattan's transportation management system (TMS) as part of a larger business strategy to build a next-generation supply chain on a single platform. The implementation simplifies the retailer's IT infrastructure by reducing the number of systems from five to one. Based in Pittsburgh, Giant Eagle serves more than 5 million customers annually through more than 420 retail locations in Pennsylvania, Ohio, West Virginia, Maryland and Indiana.
The complexities of Giant Eagle's supply chain require advanced efficiency to quickly respond to changing consumer demands, while maintaining customer service and supporting the retailer's corporate growth plan.
"Manhattan's single platform-based approach offers the distinctive competence and modern architecture necessary to drive reduced data flow, offer real-time visibility resulting in lower cost of ownership, and assist in fulfilling our Vendor to Shelf initiative," said Rich Carryer, senior director of supply chain systems, Giant Eagle. "We selected Manhattan because of its broad and rich TMS capabilities, and our past operational success with its warehouse management system (WMS)."
The Manhattan implementation integrates Giant Eagle's inbound and outbound transportation systems, consolidating three different systems into one—eliminating empty miles, reducing overall operating expenses and improving customer service, while automating the process. Additionally, the retailer will optimize sourcing, and the utilization of all fleet and carrier assets, regardless of origin or destination.
"Our partnership with Manhattan Associates is a significant milestone in our overall transportation strategy," said Joe Hurley, senior vice president of supply chain, Giant Eagle. "We now have the ability to see orders from a network-wide perspective, and can consequently optimize both shipments and electronic communication with shippers, manufacturers, distributors, transportation providers and stores—providing significant benefits to our operations."
Companies in this article