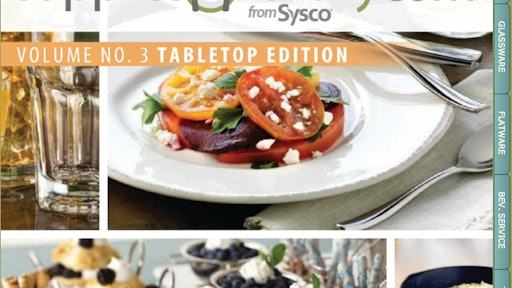 Sysco Corp. has acquired Supplies on the Fly, an e-commerce platform providing restaurant supplies and equipment exclusively to Sysco customers. The price of the acquisition was not disclosed.
Headquartered in Kennesaw, Ga., Supplies on the Fly allows Sysco customers to place orders for more than 170,000 products online or by telephone via an e-commerce platform that is fully integrated with Sysco's business information systems. In 2009, Sysco entered into an agreement with Instawares Holding, LLC, the owner of Supplies on the Fly, to develop www.suppliesonthefly.com. Sysco also secured an option to purchase all of the equity interests of Supplies on the Fly, which it has now exercised.
"We are very excited to welcome our partners from Supplies on the Fly into the Sysco family of companies and we look forward to maximizing this opportunity to drive new growth in the $10 billion restaurant supplies and equipment segment," said Bill Day, Sysco's executive vice president of merchandising and Sysco business services. "With annual revenue of approximately $105 million, Supplies on the Fly has delivered consistent and impressive sales growth over the past three years, significantly outpacing category growth in supplies and equipment over the same period."
Craig Callaway, chief executive officer, will continue to manage Supplies on the Fly, reporting to Day. Sysco expects to retain all current employees of Supplies on the Fly and continue business as usual under the leadership of Callaway and his team.